World News
Burning Man: All you need to know about counterculture celebration – Times of India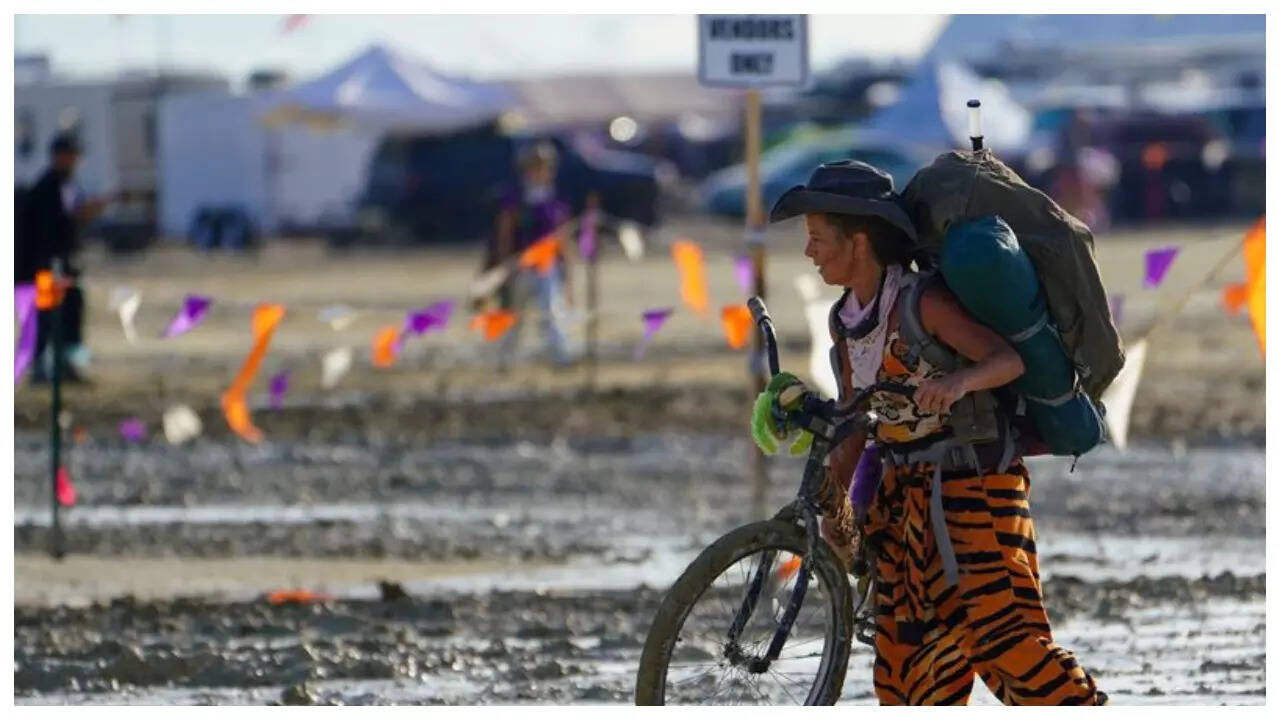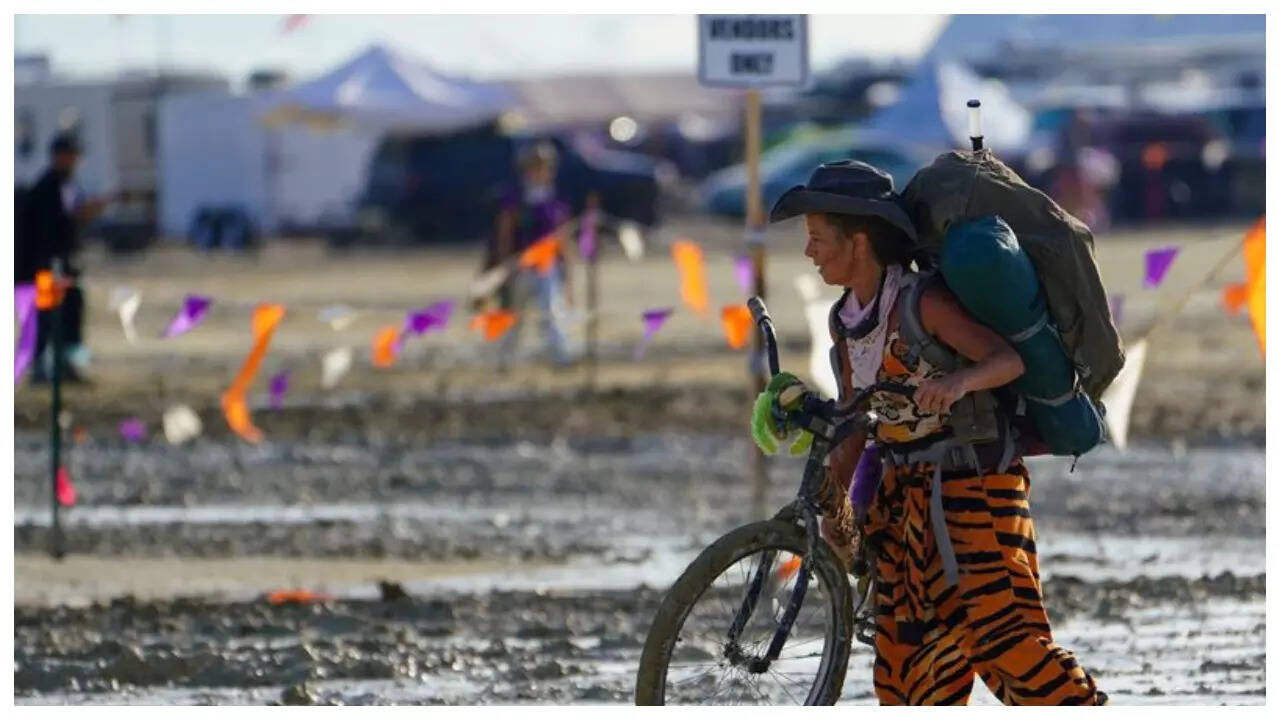 Despite heavy downpours that transformed the Nevada desert into a quagmire of mud and prompted officials to issue a shelter-in-place order, thousands of Burning Man attendees continued to revel on Sunday.
On Sunday, authorities confirmed the unfortunate death of one person at the Black Rock Desert event, though details remained scant, with an ongoing investigation.
Despite the adverse conditions, the festival atmosphere remained as vibrant as ever, if not more so. Those who remained reported an abundance of food and drinks to sustain the festivities.
Social media videos depicted costumed celebrants, including a few children, sliding gleefully through the muddy terrain, completely covered in wet earth.
What is Burning Man
Burning Man attracts tens of thousands of people to the Nevada desert each year for dancing, artistic expression, and the communal spirit of a temporary, self-sufficient community.
This annual gathering draws nearly 80,000 artists, musicians, and activists to engage in a blend of wilderness camping and avant-garde performances.
Q: Where is Burning Man?
Burning Man takes place in the Black Rock Desert, which is located in northwestern Nevada. The Black Rock Desert is a dry lakebed that is about 100 miles north of Reno.
Q: When is
Burning Man
held?
Burning Man takes place every year from the Sunday after Labor Day to the following Monday. In 2023, Burning Man will take place from August 26 to September 2.
When did it start?
Originating as a small gathering on a San Francisco beach in 1986, Burning Man has grown into an event attended by celebrities and social media influencers.
What are ticket prices?
Regular tickets are priced at $575. The cost of attending Burning Man varies depending on a number of factors, including how you get there, where you stay, and what activities you participate in. However, it is generally estimated that it costs between $1,000 and $5,000 to attend Burning Man.
What happens at Burning Man?
There is no one answer to this question, as Burning Man is a very diverse event. However, some of the things that typically happen at Burning Man include:
Building and creating art
Dancing and listening to music
Participating in workshops and discussions
Socializing and meeting new people
Enjoying the natural beauty of the desert
What should I bring to Burning Man?
Burners typically arrive in groups and set up themed "camps," ready to contribute to the festival's "gift economy" philosophy by providing goods or services without the expectation of receiving anything in return.
The list of things you should bring to Burning Man depends on your individual needs and preferences. However, some essentials include:
Food and water
Shelter
Clothing for hot and cold weather
Sunscreen and insect repellent
First-aid kit
Dust mask
Camelback
Flashlight or headlamp
Trash bags
Leave No Trace principles
(With inputs from agencies)