World News
US woman breaks Guinness World Record for longest mullet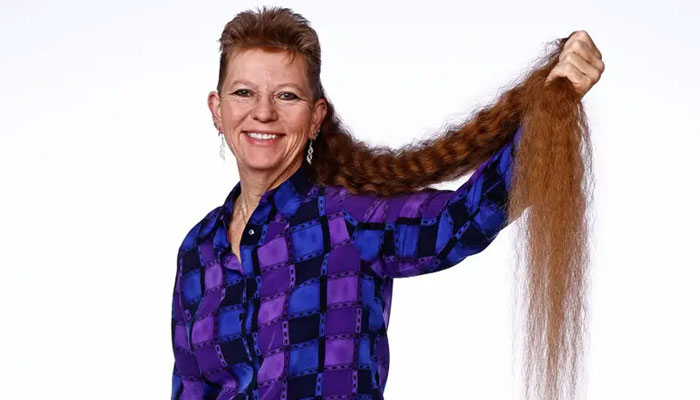 Adding to the remarkably long list of existing unusual world records, a US woman has bagged the Guinness World Record title of the world's longest competitive mullet for a female, NDTV reported.
Tami Manis, a 58-year-old woman from Knoxville City in the US state of Tennessee, sports a mane that measures 172.72 cm (5ft 8in), which she has been growing since the 1980s.
Manis, a public health nurse, stated that she has not cut her hair in 33 years and that the American rock band 'Til Tuesday's music video served as inspiration for her long, flowing mane.
She claimed that after watching the music video for the song "Voice Carry," she decided to grow a mullet.
"The girl had a rattail and I really wanted one of those," Manis told the Guinness World Records.
Manis cut her mullet off in November 1989 but she regretted her decision and later began to grow her mullet again in February of the following year. She has not trimmed her hair since.
"I went to get my hair cut at a barber shop and the guy really said that's not my hairstyle and not good on me, but I was like 'Well, this is what I want," she added.
According to BBC, a mullet is commonly referred to as being "business in the front and a party in the back" because of its shortcut at the front, top and sides, and length in the back.
Manis said that people are able to recognise her from 20 years ago because she had kept the same hairstyle.
"I've been blessed that my hair grows and now it's the world's longest mullet and I'm very happy with it," she told Guinness World Records.
She credited her good genes for her long and thick hair and said that she washes her mullet with Hask hair products, including shampoo and conditioner.