World News
Parents, beware: Tomy recalls over 85,000 baby highchairs posing fall risk in US, Canada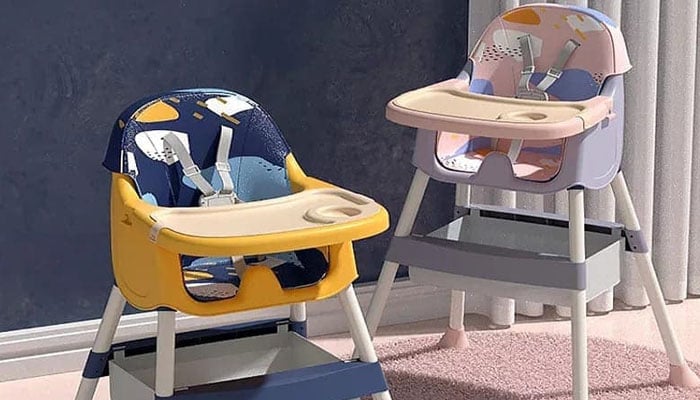 The children's product firm Tomy recalls around 83,000 highchairs sold in the United States and 2,850 in Canada, after receiving customer reports informing about the apparent risks causing children to fall from highchairs.
Announcing product recall, Tomy has said some Boon Flair and Flair Elite highchairs have seat-securing bolts that have the potential to come free, which could cause the seat to separate from the highchair's base.
According to the product recall announcement made on August 31 and published on the website of the Consumer Product Safety Commission, Tomy has received complaints of 34 similar instances in the U.S. that resulted in 24 falls and 11 injuries like bruises or scrapes.
All Boon Flair Elite highchairs as well as Boon Flair highchairs produced before September 2016 are included in the recalled highchairs.
On Tomy's website, you may find the list of model numbers that are impacted. The model number and production date code of the highchair may be found on a label attached to the chair's base by carers.
A white tray, an orange and white plastic seat, and a metal pedestal base are all features of Flair Elite highchairs. Flair highchairs come in ten distinct colour combinations and have a grey plastic pedestal base.
Consumers are advised to cease using any highchairs that have been recalled by the company and contact Tomy for a free repair kit that includes a set of bolts and split and flat washers.
"We want to ensure that your child has only the safest products we can offer and will work to remedy this situation promptly — with your child's safety and your trust in mind," Tomy said in a statement.
The highchairs were offered for purchase both offline and online at Bed Bath & Beyond, Target, Toys 'R' Us, and other retailers.
Flair highchairs priced between $230 and $250 and were available from January 2008 through February 2017. The Flair Elite cost around $380 and was marketed from 2008 to 2009.
On the same day, Health Canada also announced a product recall.