World News
Worker's revenge on boss' 'dehumanising' dress code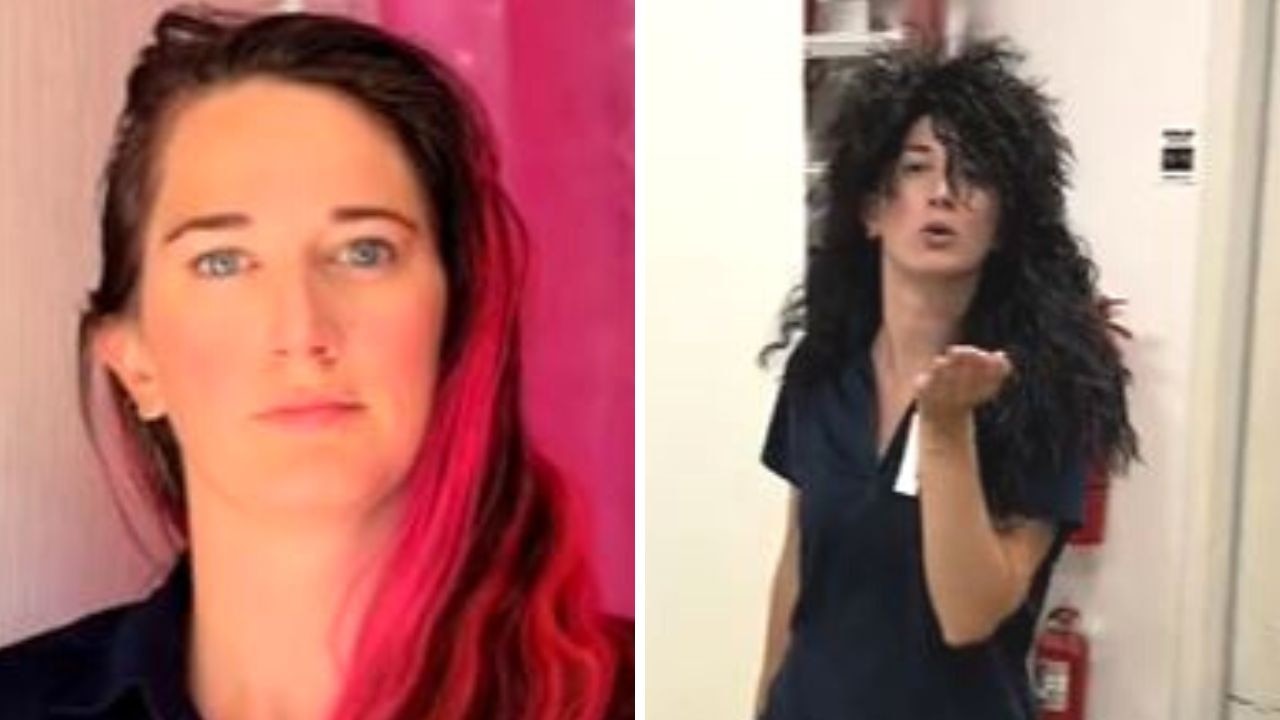 A Millennial is wigging out – literally – after her new Georgia, US, employer suggested she hide her pink hair when she learned about the company dress code after she was hired.
The unidentified hospitality industry employer who hired Emily Benschoter, 29, for a front-of-the-house role after a phone interview offered an alternative when she asked if they were OK with her brightly coloured locks: wigs.
So the new staffer now wears terrible wigs to "maliciously comply", the New York Post reports.
"Dying my hair for a job I work at for 40 hours per week wasn't an option," Benschoter, who has waist-length black and pink hair, told Newsweek.
"I am a self-expressive person and I feel very confident with pink hair, so I came up with a solution to keep the job and my hair."
The TikToker has gotten quite creative with her picks, opting for the most embarrassing, shocking and cheap wigs.
Even her followers have gotten in on the game, often buying her ones she has on her Amazon Wishlist.
"It's dehumanising that I can't be accepted at face value because my hair is a non-traditional colour. It's so superficial that my hair colour is an obstacle," she told Newsweek.
"I prefer my pink hair, it's me to my core. So now I purposely pick wacky wigs which is quite funny," she continued. "The worst the wig, the better."
In one of her videos, Benschoter can be seen wearing an atrociously messy brown and blonde wig that features bangs, shoulder-length waves that curl up at the end and sticks out several inches from her head.
A long, curly brown hairpiece has an equally long beard that goes down to her chest.
There's even an un-brushed mullet style, one that looks like she snatched it off a Founding Father and another that looks like an homage to Edna from The Incredibles.
"When you have pink hair, but corporate does not approve, so you wear terrible wigs," she wrote on TikTok.
"I serve malicious compliance by wearing terrible wigs."
"It is a way to open up the conversation with the customers who think it is insane that I have to cover my pink hair," she told Newsweek.
This article originally appeared on the NY Post and has been republished with permission