UK News
Police investigating alleged assault on Keane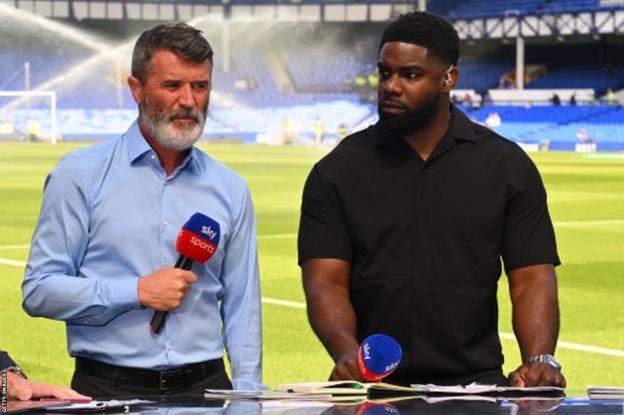 Police are investigating an alleged assault at Emirates Stadium during Arsenal's 3-1 win over Manchester United on Sunday, following the circulation of footage on social media showing Sky Sports pundits Micah Richards and Roy Keane involved in an altercation with an individual.
Former United captain Keane was reportedly the alleged victim of the assault.
Sky Sports say Richards was "acting to defuse a situation".
Former Manchester City and England defender Richards, 35, and former Republic of Ireland international Keane, 52, were working on Sky Sports' coverage of the Premier League game.
A Sky Sports spokesperson said: "We understand the police are investigating an alleged assault by a member of the public immediately preceding the footage circulating on social media. In the footage seen, Micah Richards was acting to defuse a situation."
In a statement, the Metropolitan police said: "Police are investigating following an assault that is alleged to have occurred at the Emirates Stadium during an Arsenal v Manchester United match on Sunday 3 September.
"There have been no arrests and enquiries are ongoing."
An Arsenal statement added. "We are aware of an incident that took place during our match against Manchester United on Sunday,"
"The Metropolitan Police is conducting an investigation into the matter and we are fully co-operating with their enquiries."