World News
PM denies there was 'compulsory vaccination'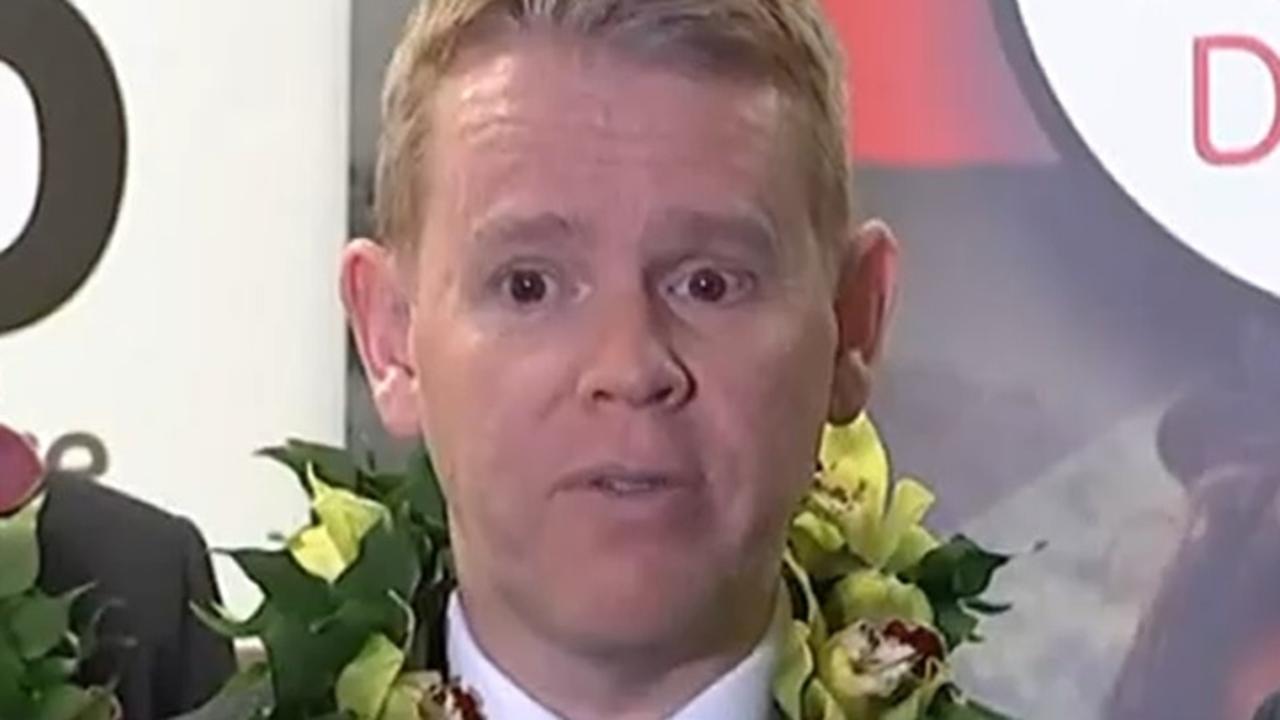 New Zealand's Prime Minister has pushed back on calls for compensation for people who were mandated out of their jobs or suffered a Covid vaccine injury, insisting there was "no compulsory vaccination" and that "people made their own choices".
Speaking at a press conference in Auckland on Sunday, Chris Hipkins was asked to comment on New Zealand First leader Winston Peters' election promise to spend what he estimated could be "hundreds of millions" of dollars compensating people who lost their jobs due to Covid vaccine mandates or suffered vaccine injuries.
"Winston Peters wants to compensate people who were mandated out of their jobs and vaccine injured — would Labour support that?" a reporter asked.
Mr Hipkins replied by accusing Mr Peters of "abandoning the older New Zealand demographic that he used to be so keen to court".
"Older New Zealanders have record high rates of vaccination, they're amongst the highest in the world, and Winston Peters seems to be saying that they made the wrong decision in doing that," he said.
The reporter pressed the PM on whether he saw "any kind of value in looking into potential compensation for anyone disadvantaged through Covid, whether they were mandated out of their jobs or injured by the vaccination program".
"There is a process for people who are injured in a medical procedure, there's already processes in place for dealing with that," Mr Hipkins said.
"In terms of the vaccine mandates, I acknowledge that it was a challenging time for people but they ultimately made their own choices. There was no compulsory vaccination, people made their own choices."
Many online slammed the PM's comments.
"Yeah right! People made their own choices in the same way that a person being threatened with a big stick 'makes a choice' to do something," wrote one user on X, formerly known as Twitter.
"New Zealand PM is now blaming NZ citizens for taking the mandatory vaccines to keep their jobs and feed their families. These people are sick," said Australian political commentator Rukshan Fernando.
Independent journalist Maryanne Demasi wrote, "It literally states in the dictionary that a 'mandate' is 'compulsory'. Politicians are trying to change the meaning of words."
At Sunday's press conference, another reporter asked Mr Hipkins whether New Zealand's ongoing Royal Commission of Inquiry into Covid-19 would look into any of those issues, including mandates and vaccine injuries.
Mr Peters has vowed to scrap the current inquiry — announced in December by former PM Jacinda Ardern and headed by Australian epidemiologist Professor Tony Blakely — claiming its terms of reference are too narrow.
"The Royal Commission can look at whatever it wants in regard to the Covid response," Mr Hipkins told reporters.
"Ultimately it's a Royal Commission so it's not my job to direct them. They have a terms of reference which everybody can see and it's certainly not my job to instruct them what they do within that terms of reference."
Mr Hipkins was appointed PM in January after the resignation of Ms Ardern.
In his previous role he served as the country's Covid-19 Response Minister, and in 2021 oversaw the introduction of vaccine mandates in certain occupations including border workers, law enforcement, defence, healthcare, education and hospitality.
"Vaccination remains our strongest and most effective tool to protect against infection and disease, and we need as many workers as possible to be vaccinated to allow sectors to respond to the pandemic and deliver everyday services with as little disruption as possible," he said in an October 11, 2021 press release announcing "mandatory vaccination" for the health and education workforces.
"While most people working in these sectors are already fully or partially vaccinated we can't leave anything to chance and are making it mandatory. A high rate of vaccinations will help to protect staff from getting sick and passing Covid-19 onto loved ones."
Stopping the spread of Covid was a key justification for mandates and vaccine passports.
The vaccines ultimately failed to prevent transmission, and drugmakers and health officials later said that this was never the intended purpose of the shots.
In February this year, former NSW Premier Dominic Perrottet called for an end to vaccine mandates, telling 2GB radio there was "no evidence" they stopped transmission.
Queensland last week axed vaccine mandates for healthcare workers, two years after the rules were brought in — but the state may still take disciplinary action against those who refused.
The controversial mandates sparked protests in New Zealand, with demonstrators camping outside parliament in February 2022 before being removed by police in violent clashes.
In October 2022, New Zealand scrapped most of its Covid restrictions including border closures and mandates, and revoked its Epidemic Notice, representing a shift from emergency to long-term management of the virus.
Speaking last month as the government scrapped its final remaining Covid restrictions, including masks in hospitals and mandatory seven-day isolation, Mr Hipkins was asked whether he would have "still introduced the mandates knowing what you know now".
"I'm very proud of the very high levels of vaccination that we got in New Zealand," he said.
"I acknowledge that the requirement for people to be vaccinated to do some jobs was very difficult for some families, and it did create more of a wedge in the community than I think any of us would like to have seen. I absolutely acknowledge that. But the high level of vaccination that we were able to achieve was one of the main reasons that we didn't see that high mortality rate that they saw in other countries."
Mr Hipkins said New Zealand's high vaccination rate "meant we were able to step down carefully from pandemic response to business as usual and ultimately reach the point that we're now at today".
Health New Zealand still requires certain employees to be vaccinated against Covid, but Health Minister Ayesha Verrall denied it was a mandate saying "that is not the case".
"Te Whatu Ora [Health New Zealand] has implemented a policy for Covid vaccination for new employees as of July but it does not apply to existing employees," she said.
"That's not a mandate. There are a number of conditions … in order to work in a hospital. You do need to be vaccinated for particular roles. A mandate has always been a legal mandate run by the government. For years prior to Covid there have been requirements for healthcare workers to be vaccinated against hepatitis B and other conditions."
New Zealand will hold a general election on October 14, with the ruling Labour Party seeking a third term. The conservative National Party currently leads in the polls.
frank.chung@news.com.au