USA News
ABC host shocked by new poll showing Trump and Biden tied in potential matchup despite Trump's legal 'baggage'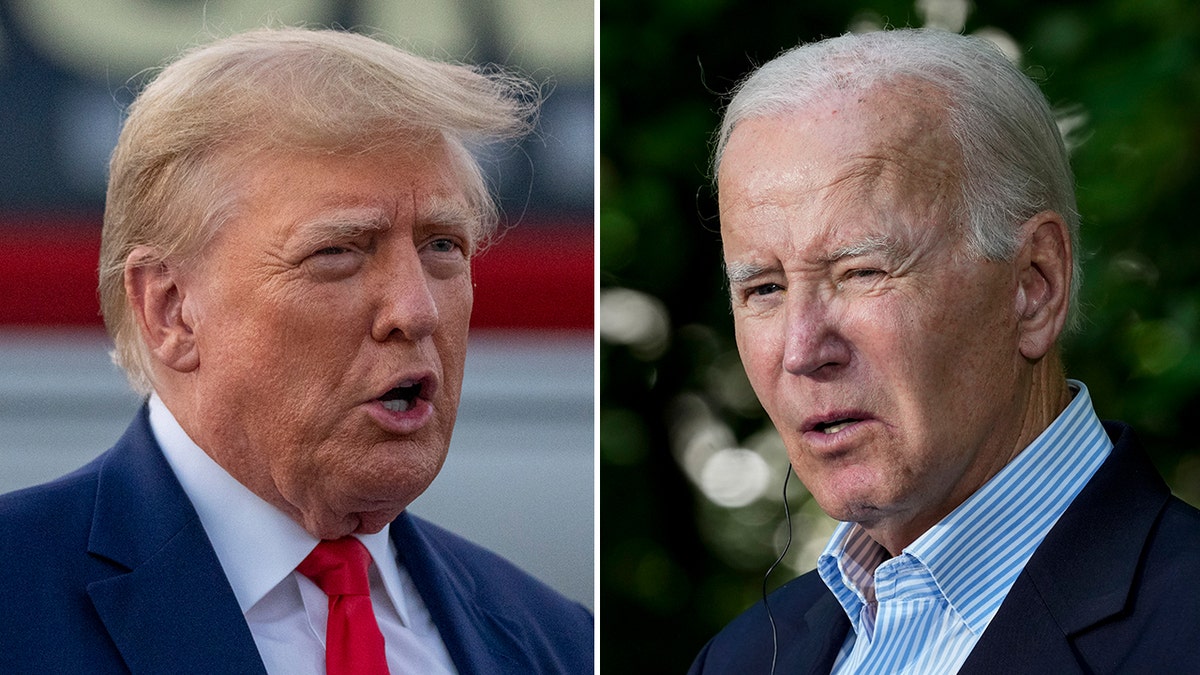 ABC's George Stephanopoulos appeared stunned Sunday by a 2024 election poll showing former President Trump and President Biden tied at 46% in a hypothetical rematch, calling the findings "kind of shocking" in light of Trump's mounting legal woes.
During a segment on ABC's "This Week," Stephanopoulos brought up a Wall Street Journal poll released over the weekend showing support among Trump and Biden split directly down the middle at 46% support each if the 2024 presidential election were held today.
"It is kind of shocking in a way, that despite all of the baggage that Donald Trump carries, he's tied with Joe Biden right now," Stephanopoulos said.
CNN, MSNBC GUESTS ADMIT BIDEN 'HAS WORK TO DO' AMID TIE IN THE POLLS: 'VERY COMPETITIVE RACE'
The ABC host said it appears the indictments against Trump are only strengthening his base within the GOP.
"With every passing month, with every new indictment, Donald Trump seems to be consolidating his control over the Republican Party," he told viewers.
Those surveyed in the Wall Street Journal poll were asked about the indictments against Trump, with more than 60% of Republican primary voters insisting that the multiple criminal charges were politically motivated and lacked merit. Another 78% said that Trump's actions following the 2020 election were legitimate actions to ensure an accurate vote. Just 16% said that Trump illegally attempted to prevent Congress from certifying the 2020 presidential election results.
Despite the legal troubles embroiling Trump, the survey found that 59% of Republican primary voters support the former president in the race for the White House an 11-point increase since the outlet conducted a similar survey in April.
Former Democratic National Committee chair Donna Brazile said she found the poll's findings alarming, echoing other Democrats who warned it could be bad news for President Biden.
SWING STATE VOTERS RAGE AGAINST BIDEN'S PERFORMANCE ON ECONOMY, BORDER CRISIS: 'PULLING FOR HIM TO LOSE'
"When I looked at that recent poll, [from] the Wall Street Journal, I said, 'this could keep me up at night,'" she remarked.
In a separate TV interview Sunday, CNN's Jim Acosta reminded viewers that despite Trump's "four indictments…he is still tied with Joe Biden in the poll."
Larry Sabato, the Director of the Center for Politics at the University of Virginia, told Acosta that the poll signals Biden has his work cut out for him heading into the 2024 election season.
"Biden has work to do," Sabato said.
CLICK HERE TO GET THE FOX NEWS APP
 New York Times White House correspondent Peter Baker also referenced the poll in an MSNBC interview Saturday, remarking that "After the mugshot and four criminal indictments, you would think that President Biden would have [a] significant advantage, but apparently not."
Fox News' Hannah Panreck contributed to this report.
For more Culture, Media, Education, Opinion, and channel coverage, visit foxnews.com/media