World News
American bully XL owner defends breed but calls for tougher laws on dog ownership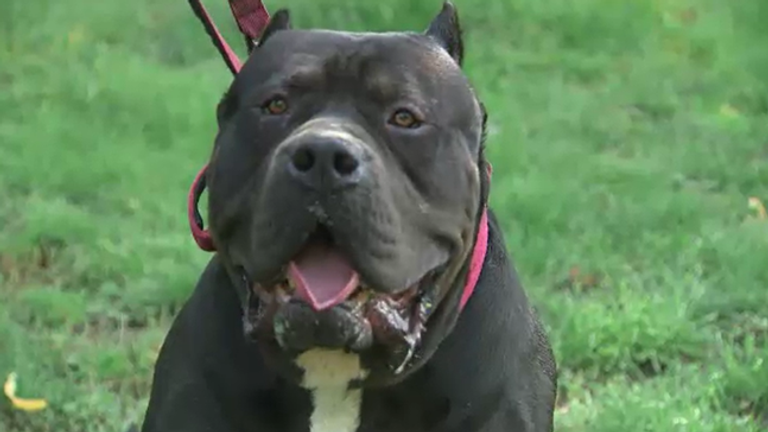 The owner of an American bully XL has defended the breed, saying the animals have been wrongfully demonised after recent dog attacks.
The breed has been linked with several in recent months, including an attack near Wrexham in North Wales, in which 22 pregnant sheep were killed.
But Dave Fakhr, who owns a four-year-old American bully XL called Tex, told Sky News that responsibility lies with dog owners.
"It's not fair that the dogs are labelled as something because of the people that own them," he said.
"The dogs have done nothing wrong, a lot of the time the dogs in these cases have actually had a bad life being brought up."
Mr Fakhr says people who become dog owners for the first time should avoid getting an American bully XL.
"This breed isn't the style of breed that you should get if you're a first-time owner," he said.
"They're a big, strong breed. Every dog has the capability of aggression, they're an animal. We have the capability of aggression.
"And if not trained properly and not brought up right then the dogs can be aggressive, which doesn't mean that the breed is aggressive."
While the legislation around dog ownership needs to be tougher, according to Mr Fakhr, an outright ban would eventually "get rid of all big dogs".
"The laws around dog legislation need to be supervised," he added.
"Whatever you do with this breed, whether it's ban it or not ban it, the problem's not going to go away.
"If you ban this breed, it will transfer on to another breed. We've seen it with so many breeds."
Read more:
Couple whose Siberian husky dog mauled their baby to death spared jail
Woman in her 70s dead after dog attack in West Midlands
Four breeds are banned under the Dangerous Dogs Act – the pit bull terrier, Japanese Tosa, dogo Argentino and the fila Brasileiro, but other types can be seized if they are dangerously out of control.
The XL bully, also known as the American bully, is not on that list – though there have been calls for it to be included following a string of fatal attacks.
In 2021, 10-year-old Jack Lis was mauled to death in Caerphilly, South Wales, by a dog identified as an American bully or XL bully.
In May this year, Jonathan Hogg, 37, died after being attacked while looking after his friend's dog, reported to be an XL bully, in Leigh, Greater Manchester.