UK News
Baby dolphin dies after losing mother and getting trapped in reed bed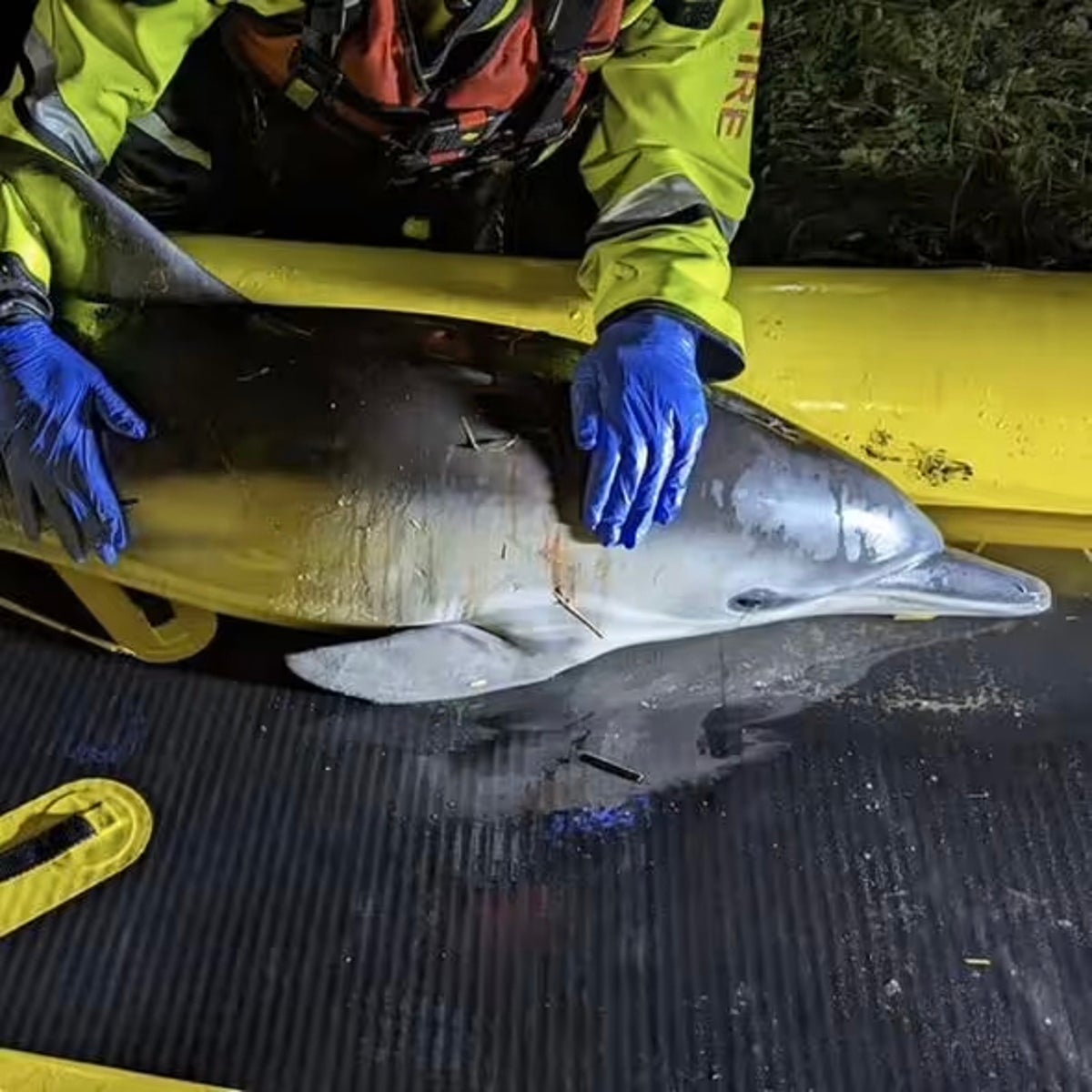 A baby dolphin has died after losing its mum and getting trapped in an inland reed bed 40 miles from the open sea.
Medics from the British Divers Marine Life Rescue (BDMLR) were called to the New Bedford River near Pymoor, Cambs on Saturday (02/09).
Upon their arrival they found a common dolphin trapped in the reeds.
The rescue team tried to save the young dolphin but were forced to euthanise it on welfare grounds.
An in-depth assessment concluded it would have been unable to look after itself back in the wild.
The decision was made because the baby dolphin was still maternally dependent and had lost its mum.
According to BDMLR, the baby dolphin was believed to be one of a pair that were spotted as far inland as Bluntisham, a rural village in Cambridgeshire, around 45 miles inland from open water.
When medics arrived on the scene they called on Cambridgeshire Fire and Rescue to support.
In a statement, the BDMLR said: "The dolphin had wedged itself deep into the reeds, which have thick hollow stems and can grow to five metres high, making the task of extracting the dolphin even more difficult.
"With the reeds cut back and the dolphin now out of the water and on our dolphin rescue raft, a full assessment was carried out and first aid measures applied to the stressed animal.
"There was some minor visible trauma to the dolphin's dorsal area and its breathing rate was elevated.
"The young dolphin was almost certainly maternally dependent and would need to be able to find its mother if it were to have a chance of survival, but with no sightings of an adult in that area of the river, it was looking more likely that they had become separated before the calf stranded.
"With the fire and rescue service still on scene providing support, a veterinarian was called out and the dolphin was euthanised on welfare grounds at around 1am.
"The Cetacean Stranding Investigation Programme and they will carry out a post mortem examination which will give us an insight into the health of the dolphin calf, and determine how long it has been in the river."