UK News
Biden's age is just a number, a problematic one for reelection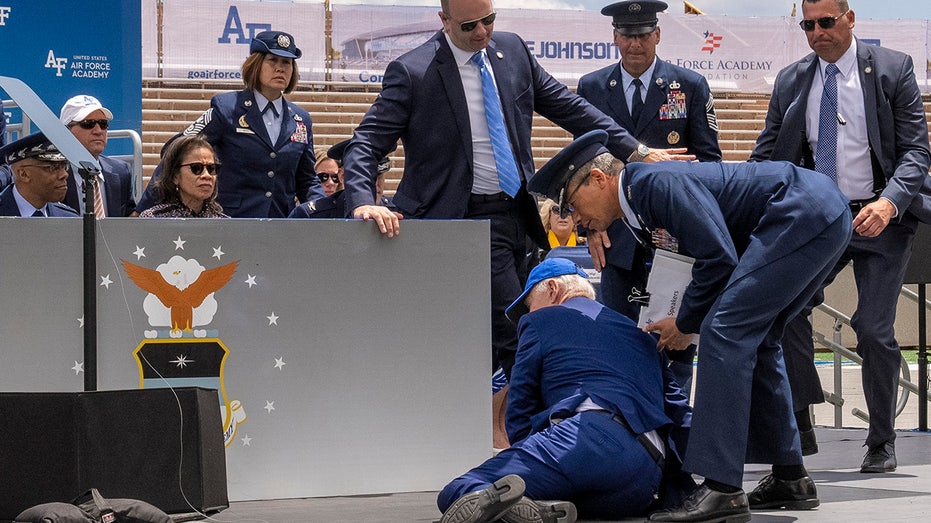 Editor's note: This column was made available through the Creators syndication network.
Associated Press reporters were blunt about their latest poll: "Americans actually agree on something in this time of raw discord: Joe Biden is too old to be an effective president in a second term." 
 
In the poll, fully 77% said Biden is too old to be effective for four more years, as he would turn 86 in the White House. Naturally, 89% of Republicans agreed — but so did 69% of Democrats and, most importantly for the general election, 74% of independents.
 
AP cushioned the blow by shaming the voters: "Age discrimination may be banned in the workplace but the president's employers — the people — aren't shy about their bias." 
WASHINGTON POST FACT-CHECKER BUSTS SEVERAL OF BIDEN'S GO-TO PERSONAL STORIES: 'TRADITION OF EMBELLISHING'
 
What about former President Donald Trump, who's 77? About half of U.S. adults say Trump is too old for the office, and here "Democrats are far more likely to disqualify Trump by age than are Republicans." 
Trump is now the age that Ronald Reagan was at the end of his second term, and Democrats and cartoonists mocked Reagan as senile and decrepit. Biden could be inaugurated for a second term at 82. 
 
Voters of all ages have grown concerned as California Democrat Sen. Dianne Feinstein (at 90) is being told what to do on the job and Senate GOP leader Mitch McConnell (at 81) has repeatedly frozen into silence at press conference podiums.
In reality, as long as career politicians decide to run past their prime, voters have tended to reelect them. The late Republican Sen. Strom Thurmond left office at 100, and it was obvious to everyone in Washington he went too long. 
 
The general-election threat, for Trump and for Biden, is a younger candidate running independently, giving some "age discrimination" voters an outlet.
This hasn't been a common theme on the pro-Biden networks, but CNN's Jake Tapper asked White House press secretary Karine Jean-Pierre about the AP poll, if Team Biden was concerned that most voters think he doesn't have the stamina to serve. She claimed, "It is hard for us to keep up with this president, who is constantly, constantly working every day to get things done!" 
CLICK HERE FOR MORE FOX NEWS OPINION
 
Former CNN political analyst Mary Katharine Ham tweeted in reply: "With respect, if you are having trouble keeping up with him, I would suggest going in for some diagnostics. This is like when that 20-something reporter 'suffered' through (Justice Ruth Bader Ginsburg's) workout and it's like, My Brother in Christ, this is embarrassing." 
 
Jean-Pierre also faces this question in the briefing room. London Daily Mail reporter Rob Crilly brought up excerpts from a new Biden biography by liberal journalist Franklin Foer, who writes, "His advanced years were a hindrance, depriving him of the energy to cast a robust public presence or the ability to easily conjure a name." 
Crilly said the book reports Biden "has told aides in private that he felt tired and that explains why there are so few events before 10 a.m. … Is this why we're seeing brunch lids?" (A "lid" is when the press secretary says the White House will have no more news for the rest of the day.) Jean-Pierre frowned and said it was "a ridiculous assumption to make." 
CLICK HERE TO READ MORE FROM TIM GRAHAM