USA News
Burning Man update: Exodus wait time, travel information as road reopens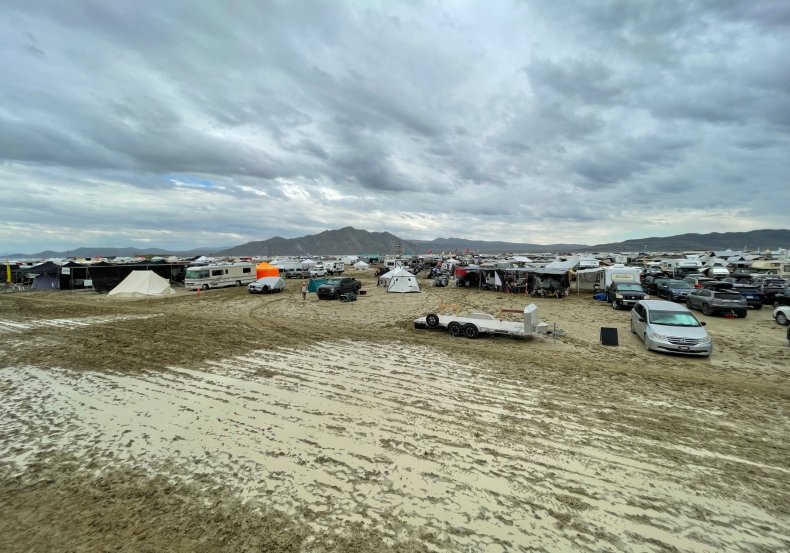 Roads leading out of the Burning Man festival have been reopened, with tens of thousands of previously stranded festival goers now able to begin their journey away from Black Rock City, Nevada.
Burning Man organizers said that "exodus operations" had begun as of 2 p.m. local time on Monday. Attendees of the annual event had been stranded at the festival site for days due to flooding, which forced the closure of roads in and out of the muddy grounds.
According to the Burning Man Traffic account on X, formerly Twitter, those hoping to leave the grounds had a just over 5-hour wait time at the time of publication. The account frequently posts updated traffic information.
"Currently the Exodus time is approximately 5 hrs 10 minutes," reads a post from 5:31 p.m. local time. "Tune in to GARS 95.1 FM and BMIR 94.5 for updates. Check your load! Firmly secure your load with straps, rope, bungee cords or netting. The wind exerts hundreds of pounds of pressure per square foot at 60mph"
Organizers warned drivers to "know that while conditions are improving and roads are drying, the playa is still muddy and may be difficult to navigate in some neighborhoods and down certain streets."
The wait time to leave could increase later, as a significant number of attendees were expected to stay at the festival for the traditional burning of an effigy at 9 p.m., which will also be live-streamed on the official Burning Man website.
The festival is set to conclude with a "temple burn" event at 8 p.m. on Tuesday, which is scheduled to be live-streamed, as well.
This is a developing story and will be updated as more information becomes available.