UK News
California driver survives 5 days trapped in pickup truck after plunging down 100-foot ravine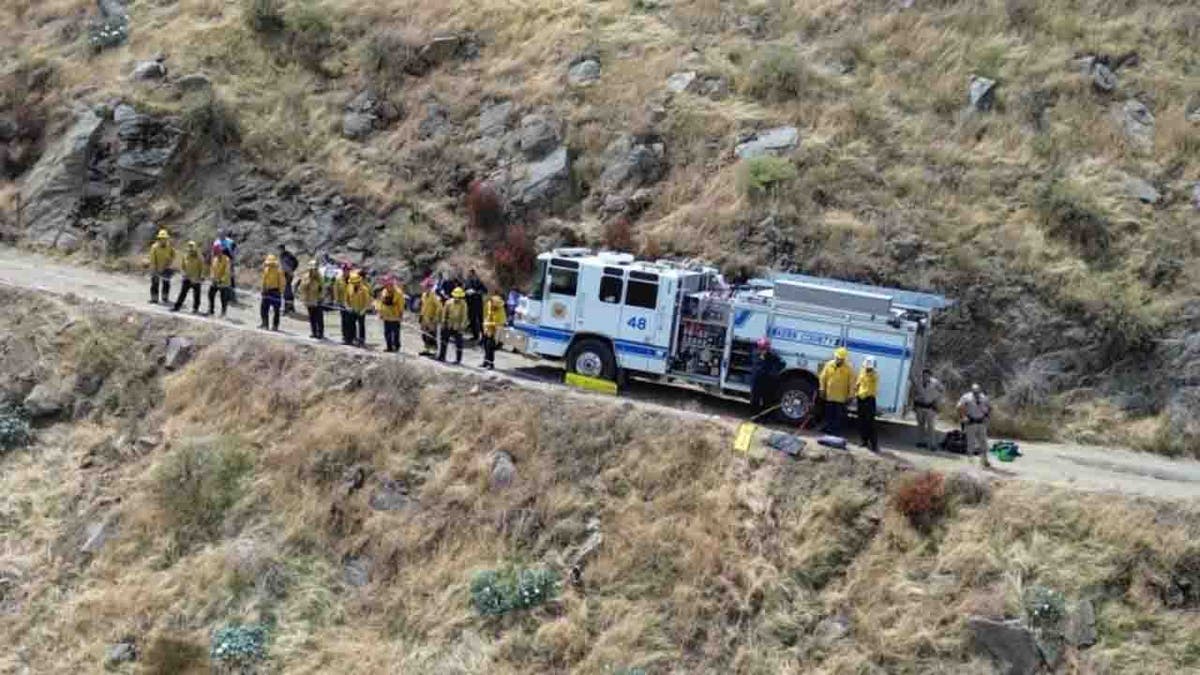 An injured driver in Southern California was rescued Saturday after surviving five days trapped in their wrecked pickup truck that plunged 100 feet down a ravine, authorities said.
Rescue teams responded just before 11 a.m. after a caller reported spotting the damaged vehicle at the bottom of a steep hill along a remote, winding road between the towns of Arvin and Stallion Springs, the Kern County Fire Department said. 
A firefighter was lowered down into the ravine and found one injured motorist "immobilized" inside the vehicle near Sheep's Trail in the Tehachapi Mountains. Officials determined the driver had been stuck in the truck since crashing on Aug. 29.
A team of 21 rescuers, including four engine crews, six fire patrol units, and one urban search and rescue team, worked together in the rescue effort.
COLORADO WOMEN, TEEN MADE DEADLY MISTAKES IN ATTEMPT TO LIVE OFF THE GRID IN WILDERNESS
Photos from the scene show the team of fire personnel standing side-by-side along the dirt road in the as they hold onto a rope that helping to guide the rescuers down the steep terrain.
Using the rope system, three more firefighters were lowered down the rugged terrain and placed the individual in a rescue basket before raising the injured driver to safety. 
REMAINS OF MISSING IDAHO HIKER FOUND SEVEN YEARS AFTER DISAPPEARANCE IN BACKCOUNTRY
The motorist, who has not been identified, was airlifted to a hospital in unknown condition, officials said.
The California Highway Patrol and the Stallion Springs Police Department assisted with on scene operations during the rescue.
CLICK TO GET THE FOX NEWS APP
As of Tuesday morning, the cause of the crash remained under investigation.