World News
Chinese President Xi Jinping will not attend G20 summit in India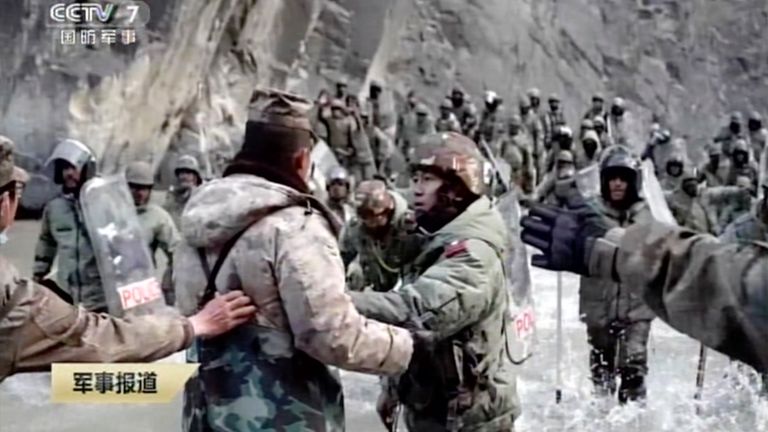 China's President Xi Jinping will not attend the G20 summit in India this week as bilateral relations remain icy between the two countries.
Relations between China and India have grown frosty over their disputed border in the Himalayan mountain range.
China's foreign ministry said Premier Li Qiang will attend the G20 in President Xi's place.
A notice on the ministry's website said: "At the invitation of the government of the Republic of India, Premier of the State Council Li Qiang will attend the 18th G20 Summit to be held in New Delhi, India on September 9 and 10."
President Xi's decision comes months after troops clashed in the disputed border region for the first time in more than a year in December 2022.
Soldiers on both sides suffered injuries during hand-to-hand fighting near the Tawang sector of Arunachal Pradesh state, the eastern tip of India.
In September 2021, China accused India of firing shots at its troops, while India accused China of firing into the air.
If the claims were true, both sides would have breached a 1996 agreement prohibiting the use of guns and explosives near the border.
Soldiers fought with nail-studded clubs
Indian and Chinese troops were involved in a mountain border clash which resulted in the deaths of 20 Indian soldiers and four Chinese troops in June 2020.
The soldiers on both sides died in bloody hand-to-hand combat, which involved nail-studded clubs, stones and sticks.
Beijing and New Delhi have also clashed over trade and India's growing strategic ties with the United States.
India recently overtook China as the world's most populous nation and the two are rivals in technology, space exploration and global trade.
The two nations fought a war over their border in 1962.
The Line of Actual Control separates Chinese and Indian-held territories from Ladakh in the west to India's eastern state of Arunachal Pradesh, which China claims in its entirety.
As its name suggests, the line divides the areas of physical control rather than territorial claims.
Read more world news
Ukraine's defence minister resigns
Heavy rain batters parts of Spain
US jail reaches resolution with around 100 prisoners
Summit to be dominated by the West
Meanwhile, Russia has confirmed President Vladimir Putin will not be attending the summit.
Deeper and more entrenched divisions over Russia's war in Ukraine risk derailing progress on issues such as food security, debt distress and global cooperation on climate change when the world's most powerful nations meet this weekend in New Delhi.
The hardened stance on the war has prevented agreement on even a single communique at the 20 or so ministerial meetings of the G20 during India's presidency this year, leaving it to the leaders to find a way around, if possible.
That means the two-day summit from 9 September will be dominated by the West and its allies.
The G20 leaders who will attend include US President Joe Biden, British Prime Minister Rishi Sunak, German Chancellor Olaf Scholz, French President Emmanuel Macron, Saudi Arabia's Mohammed Bin Salman and Japan's Fumio Kishida.