World News
City watchdog warns banks it will 'act' if politicians wrongly denied access to services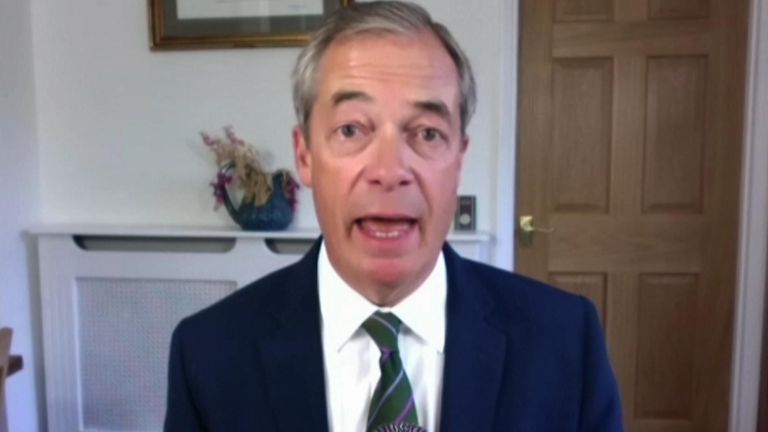 A top City watchdog official has said the Financial Conduct Authority (FCA) will "act" if financial institutions wrongly deny politicians or their families access to services.
Writing in the Telegraph, Sarah Pritchard said the banking regulator is reviewing whether financial institutions are being "proportionate" in their risk assessments of politically exposed persons (PEPs).
The FCA executive director said while it is necessary for those in power to be asked for more information than others about sources of wealth, it needs to be an "appropriate level of inquiry".
"[It] should not feel like the financial equivalent of someone rifling through your bin," she said.
"We have heard that often it has, particularly for the families of political figures.
"If we find that banks and others are more tick-box than risk-based, we will act. Because proportionate additional financial scrutiny should not make it harder than it needs to be to take part in public life."
In late June, Nigel Farage complained he was being frozen out of the banking system for his political views.
The former UKIP party leader and Brexit campaigner had his Coutts bank accounts closed and said he was refused accounts with other banks.
This resulted in Dame Alison Rose, the CEO of NatWest, the company that owns Coutts, resigning in July, abruptly ending her four-year tenure amid government pressure on her position.
Farage: '10 banks turned me down'

Last month, Chancellor Jeremy Hunt said he had written to the FCA to look into the issue of "so-called de-banking".
He told Sky News: "I'm worried that it may exist more than we had thought.
"And the reason I'm worried is because free speech is a fundamental human right, and you can agree or disagree with Nigel Farage, but everyone wants to be able to express their opinions."
The chancellor said the FCA has the right to fine banks very large sums of money if it finds this practice is widespread.
"I want to know if it is and I want to know what they're doing about it," he added.
Read more UK news:
How long will Britain's hot spell last?
Human remains found on cliffside path
Record number of Asian hornet sightings
Ms Pritchard said the FCA is conducting a review focusing on how "firms are applying the definition of PEPs to individuals" and "checking that firms are being proportionate in their risk assessments of UK PEPs".
"This sets out that banks and others must be proportionate – with greater scrutiny on those who pose the greatest threat. And we have been clear that UK public figures should generally be considered low risk," she said.
Ms Pritchard added the aims of the review are to keep the "system clean" but not deny PEPs the access to financial products and "services necessary for everyday life".