USA News
ConAgra Brands Inc. recalls over 245,000 pounds of Banquet chicken strips meals due to plastic contamination – WSVN 7News | Miami News, Weather, Sports | Fort Lauderdale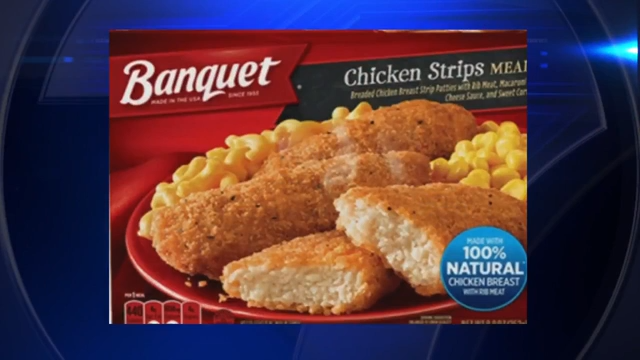 Food manufacturer ConAgra Brands Inc. has issued a recall for one of its popular meal products, Banquet chicken strips, due to potential plastic contamination concerns in more than 245,000 pounds of the product.
According to the Food Safety and Inspection Service (FSIS), some Banquet chicken strips meals may contain plastic contaminants. The affected products have best-by-dates of December 11, 2024, January 1, 2025, or January 7, 2025, and lot numbers 5009317120, 5009319220, or 5009319820.
Consumers who have purchased Banquet chicken strips with these best-by-dates are strongly advised to dispose of the affected products or return them to the place of purchase for a refund.
ConAgra Brands Inc. is actively cooperating with the FSIS to take all necessary steps to address this issue. The company encourages consumers to check their product packaging for the best-by-dates and lot numbers mentioned to verify if their Banquet chicken strips meal falls within the affected batch.
Consumers who may have questions or require additional information about the recall can reach out to ConAgra Brands Inc. through their customer service online page.
Copyright 2023 Sunbeam Television Corp. All rights reserved. This material may not be published, broadcast, rewritten or redistributed.