USA News
"Evil" father kills son using angle grinder in mobile home: Sheriff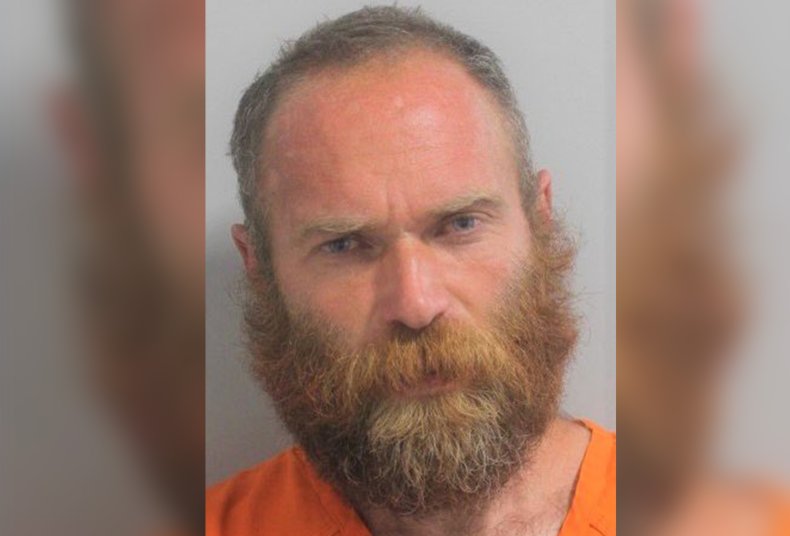 A teenager was murdered when he was attacked by his own father wielding an angle grinder during a frenzied attack on Monday afternoon, shaken investigators said.
Stephen Thomas Rodda, 37, was described as an "evil, evil man" by the local sheriff after 16-year-old Stephen Lee Rodda was found dead inside his grandparents' mobile home on Labor Day in the city of Lake Wales in Polk County, Florida.
The distressing case comes after experts warned how widespread child abuse is across the U.S., with a study published in August 2022 suggesting that school closures during the pandemic may have allowed some cases to slip under the radar and worsen in severity.
"Child maltreatment is a vexing problem in the U.S.," said study author Maria Fitzpatrick, a professor of economics and public policy at Cornell University's Jeb E. Brooks School of Public Policy. "To protect children, we need to better understand why so many are maltreated—13 percent according to one study […] Early detection is crucial because it leads to quicker intervention and that can result in providing a child with a safe, permanent home."
Discussing this week's tragedy, Sheriff Grady Judd, of the Polk County Sheriff's Office (PCSO), said: "It breaks our heart, there aren't adequate words to explain how horrific this event is… To have this worthless individual murder his son is inexplicable."
He also paid tribute to the boy, saying he "was a great kid. Not just a good kid—but a great kid… The world lost a great young man today. And we have an evil, evil man in custody, and we're going to do our best to see that he spends the rest of his life in prison."
The teenager was an 11th grader at Frostproof High School who had dreams of becoming an electrician, the sheriff said during a press conference that was posted on the PCSO's YouTube page. The student was staying at his grandparents' home to help his grandfather while his grandmother was away in rehab. He was due to start a job at Burger King next week so that he could save up for a car.
The boy's grandfather, Thomas Rodda, 65, told officers he himself had been out on Monday morning visiting his wife, but he returned to his home at 11 a.m. and saw the suspect outside. He alleges Stephen Thomas Rodda told him: "I wouldn't go in there if I was you. I killed someone. You may need to call the police."
The older man initially dismissed the claims, with authorities saying the suspect had a history of making "bizarre" statements as a result of previous psychotic episodes and drug use. But when Thomas Rodda entered his home he found himself confronted with a bloody murder scene and discovered his grandson's lifeless body inside the kitchen/dining room area.
Deputies from the Polk County Sheriff's Office rushed to the scene in the 2500 block of Old Bartow Road near North Acuff Road, but were unable to revive the boy. Stephen Thomas Rodda was arrested as he tried to leave Polk County and taken into custody, the sheriff said.
At the time of his arrest, the suspect was wanted for a misdemeanor arrest warrant in South Carolina, and he is also known to have moved frequently, having previously lived in Texas, Ohio and Washington, D.C. "He had criminal histories all over the United States," Judd said. "This guy has been nothing but a problem to society for a very long time."
Homicide detectives said the suspect's motive for allegedly attacking his son remain unclear. But early stages of the investigation suggest the murder weapon was an angle grinder power tool, the sheriff confirmed.
Newsweek reached out to Polk County Sheriff's Office by email on Tuesday morning seeking further information and comment.