World News
Global Search Launched For Paul McCartney's Bass Guitar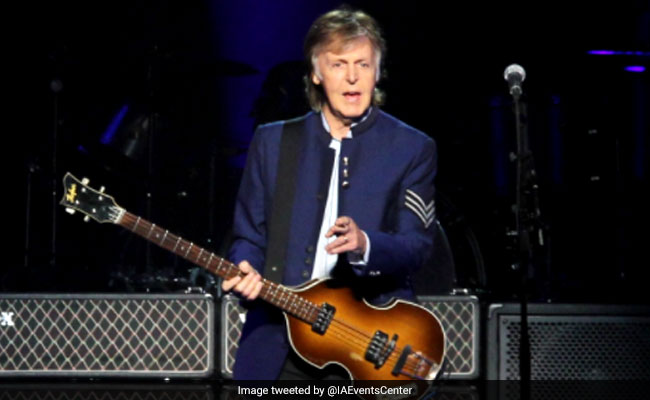 A global search has been launched to find a bass guitar that once belonged to Paul McCartney. According to CNN, the original Hofner bass guitar has featured in several iconic early Beatles songs including 'Twist And Shout', 'Love Me Do' and 'She Loves You'. The outlet further said that the iconic music instrument was purchased by McCartney for around $37 in 1961 from a shop in Hamburg, Germany. The search has been launched by The Lost Bass Project and the group has been asking for information about the guitar.
"This is the bass McCartney played… in Hamburg in 1961, at the Cavern in Liverpool and on those first Abbey Road recordings – it powered Beatlemania and shaped the sound of the modern world," the group said on its website.
It also noted that McCartney used the instrument in 1969 when the Beatles were recording an album and had not been seen since.
"Nobody has ever clearly established where the bass was stored… and nobody has come forward with an account of what happened to it," the website further said.
"Paul McCartney has given us so much over the last 62 years. (This) project is our chance to give something back. If you have credible information about the bass, this is your chance to share it and be part of music history," the group said after launching the project on Sunday.
The Lost Bass Project has shared photographs of the original guitar along with information – from its purchase date to its disappearance, and how to sift through rumours and the fakes.
It also mentioned about another guitar that John Lennon used to write 'I Want to Hold Your Hand'. It had disappeared during the band's Christmas show and resurfaced 51 years later. That guitar was sold for $2.4 million at auction.