UK News
'Horrified And Disgusted': Headteacher Condemns Gillian Keegan's Four-Letter Outburst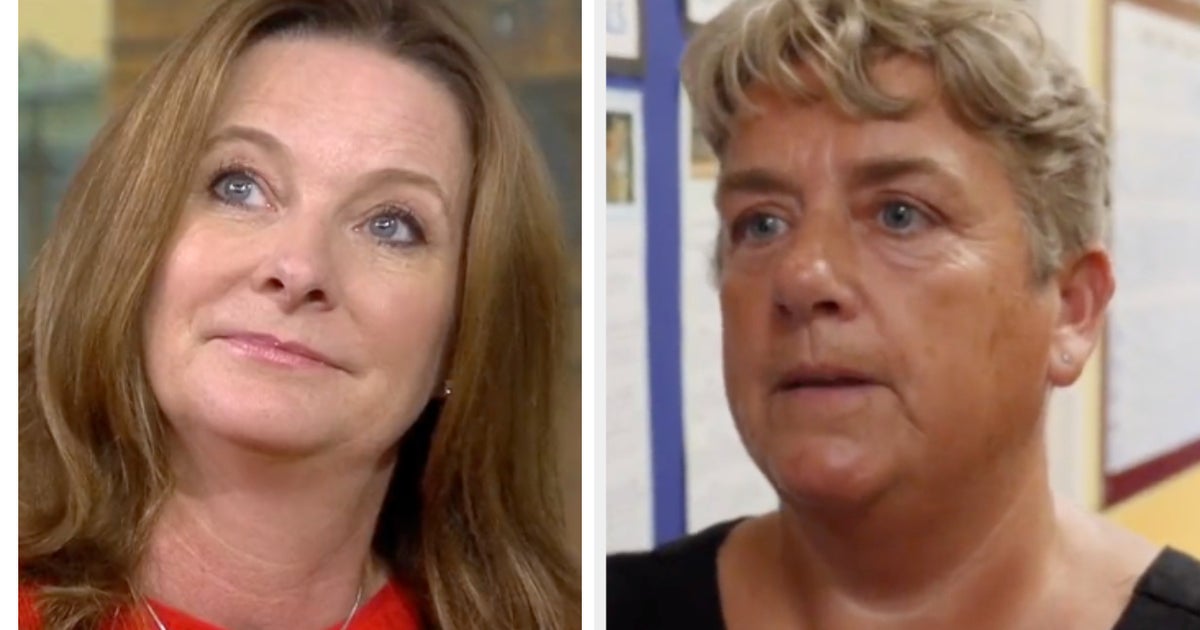 The education secretary was left squirming as she was forced to watch the Leicester teacher saying she was "horrified and disgusted" by the remarks.
Keegan was caught on camera yesterday complaining that she had not been thanked for "doing a fucking good job" while others "have been sat on their arse".
The minister was being interviewed by Sophy Ridge on Sky News's Politics Hub programme when she was shown the clip.
The headteacher – whose school is one of more than 100 forced to partially or completely close because of unsafe concrete – said: "Oh my goodness. And that's our education secretary using that language for the situation.
"What I woulds like to say is please, Gillian, come and see my school. I worked from the moment we got the notice of closure in order to make things work.
"I am horrified and disgusted by what I've just seen."
Keegan replied: "I wasn't talking about her at all, she's done an amazing job and everybody in the schools.
"So when I said the people who've done an amazing job, it's the Department for Education, the local authorities who have responded to the questionnaire – which is 95% of them – the schools that have acted very quickly, the school leaders that have acted very quickly, the propping companies, the companies that have provided the Portacabins, they are the people who have done an amazing job."
The scandal was revealed last week – just days before the end of the summer holidays – when it emerged that a type of concrete known as reinforced autoclaved aerated concrete (RAAC) which was used in some schools was at risk of collapse.