World News
Irish parents take action on smartphones amid soaring concerns over children's mental health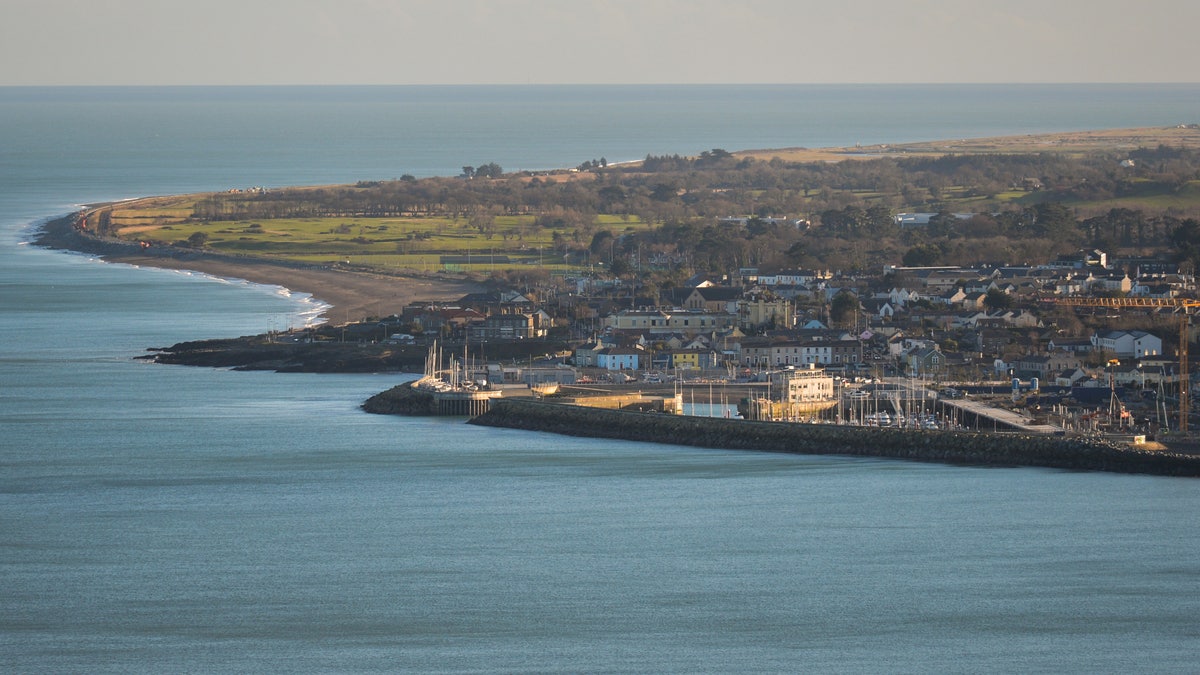 Parents in a town just 45 minutes outside of Dublin have banded together to enforce a smartphone ban for children until they finish elementary school.
"It was just the striking results of the rising anxiety, depression and everything we noticed … of having a mobile phone, especially among young kids," Justyna Flynn, a clinical psychologist and resident of Greystones with three children in school, told "Fox & Friends" on Tuesday. "The support this town got was incredible." 
The parents associations at eight schools across the town of Greystones in County Wicklow decided earlier this summer to restrict smartphone access for their children amid concerns of rising anxiety and potential exposure to adult material, The Guardian reported. 
The agreement, entered into jointly by all groups in a rare show of unity among so many groups, would see children restricted from phones at home, in school and elsewhere until they reach middle school and high school.
AMID ADHD DRUG SHORTAGE, FDA APPROVES GENERIC VERSION OF MEDICATION: 'OPPORTUNE TIME'
Schools had already banned or restricted device use on their grounds, but the parents decided to take things a step further.
"I think the access the kids have to internet, or the internet having access to our children – we don't know what's going on there," Flynn explained, saying she hopes the restriction extends through middle and high school as well. 
"The brain is not developed [for children] … their use of the phone is associated with anxiety, depression, obesity, sleeping disorders and many other health problems," she added. 
HOW TO MAKE YOUR DEVICES IMPOSSIBLE TO SNOOP ON WITH A PRIVACY SCREEN
Reports released earlier this year from the United Nations found that smartphones are "distracting students from learning and increasing risks to their privacy at the same time," the BBC reported.  
Additionally, the report found that students performed better academically once smartphones were removed from schools. Smartphones provide "distraction, disruption, bullying and abuse and can be detrimental to learning," according to the British Department for Education, which suggested that teachers "consider restricting or prohibiting mobile phones to reduce these risks." 
Manos Antoninis, the author of the 2023 Global Education Monitor report, insisted that "only technology that supports learning has a place in school." He suggested that parents not shield their children "entirely" from technology, but that a discussion about the types of technology in a learning environment needs to occur.
BEREAVEMENT CAMP IN MAINE, FOUNDED BY SIBLINGS, HELPS GRIEVING KIDS AFFECTED BY SUICIDE AS RATES RISE
Irish Health Minister Stephen Donnelly, who lives near Greystones, supports the policy and has called for nationwide implementation. 
In an op-ed published in The Irish Times, Donnelly argued that the country must "look at some form of this approach nationally in terms of safeguarding young mental health." He cited discussions with students, teachers, computer scientists and mental health experts in backing the policy. 
Donnelly claims that those conversations made him aware of "a few common themes," such as the "damaging" content children and teens can access from their smartphones, such as pornography and "extreme content," but also severe psychological anxiety derived from content related to eating disorders, body dysmorphia and suicidal ideation. 
He noted that smartphones have a positive effect, too, by allowing students to co-ordinate activities and remain connected even when they go home for the day, but while he acknowledged that "there were undoubtedly positives," he saw it as similar to regulating broadcast and print media. 
CLICK HERE TO GET THE FOX NEWS APP
"We regulate food and drink and medicines," Donnelly wrote. "We have extensive child protections in place in so many areas of our society. We're now beginning to do it in the digital space." 
"The issues I've raised here are being experienced around the world," he added. "Ireland can be, and must be, a world leader in ensuring that children and young people are not targeted and are not harmed by their interactions with the digital world."
The Greystones Municipal District did not respond to a Fox News Digital request for comment by time of publication.