USA News
Joe Montana: Dan Marino is the Best QB of All-Time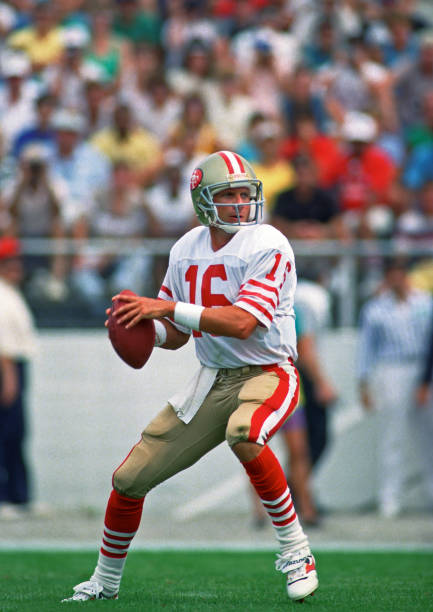 Joe Montana has an opinion on who is the best quarterback of all time. And it's not Tom Brady, the guy who idolized him as a child.
In a recent interview with Men's Health, the 67-year-old father of four who certainly qualifies as the best quarterback of all time in his own right, said there's a distinction between the greatest quarterback, which is about career achievement, and the best quarterback, which is about skill and ability.
In Montana's estimation, the best quarterback is Dan Marino.
The fact that he beat Marino in the Super Bowl and Marino never won a championship matters not at all to Montana. He feels as though the Dolphins QB had natural gifts and skills that even he didn't possess.
"He had a quick release,"' Montana said of Marino. "I had to step into a lot of things to get enough [force] on the ball. He had the perfect torque of his upper body and strength to deliver the ball quickly at a fast release with accuracy."
Montana also went on at length about the difficulties Marino grappled with during the era he played in and the advantages he would have had in today's game.
"Put Marino into today's game where he gets free release…and his receivers, holy cow, weren't very big," Montana said. "Now these guys are 6'4," 6'5." I think [Marino] is probably one of the most unsung heroes of the game. People don't talk enough about him or realize the numbers that he put up during the times that he put them up."
Marino is well known for throwing 5,084 yards (an impressive achievement even by today's standards) in 1984 when such a feat was unheard of. What's less known is that he threw for over 4,000 yards five other times. Montana's point about Marino's receivers is also well-taken. Mark Clayton and Mark Duper, Marino's primary receivers during some of his most productive years, were both 5'9.
As far as current NFL QBs who have the best chance of becoming the GOAT, Montana sees Pat Mahomes as "by far" having the best chance.
"The things he does and is able to do are so different than what any other quarterback does who's out there," he says.