USA News
Jordan Travis accounts for 5 TDs and No. 8 Florida State thumps No. 5 LSU 45-24 in marquee matchup – WSVN 7News | Miami News, Weather, Sports | Fort Lauderdale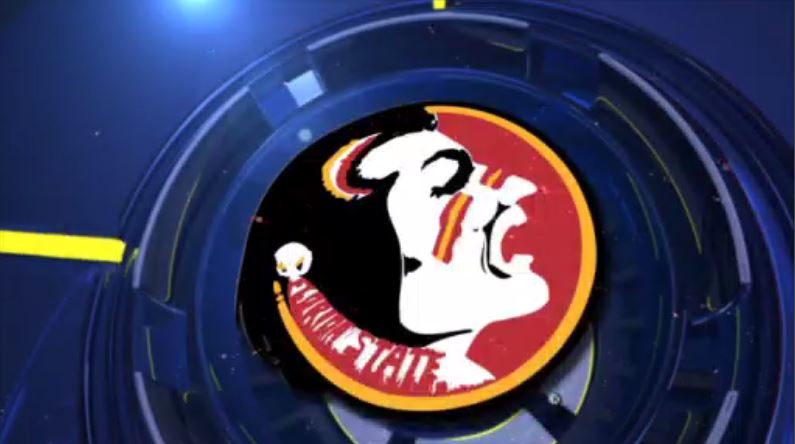 ORLANDO, Fla. (AP) — Jordan Travis accounted for five touchdowns, including three to Michigan State transfer Keon Coleman, and No. 8 Florida State throttled fifth-ranked LSU 45-24 on Sunday night in the most anticipated matchup of college football's opening weekend.
The Seminoles extended their winning streak to seven and established themselves as an early season favorite to make the College Football Playoff.
They won this one primarily on fourth down.
FSU stopped the Tigers twice on fourth down in the first half, including once at the goal line, and scored the go-ahead touchdown one play after Travis connected with Lawrence Toafili for 41 yards on fourth-and-2. Travis ran in on the ensuing play to put the Seminoles ahead 24-17 and send most of the 65,429 in attendance into a frenzy.
Roughly 80% of those on hand were draped in garnet and gold. They got exactly what they wanted: a blowout to kickstart the program's most hyped season in nearly a decade. LSU was a 2 1/2-point favorite, according to FanDuel Sportsbook.
FSU won its final six games last season and then surprisingly returned nearly everyone for coach Mike Norvell's fourth season, including Travis, standout receiver Johnny Wilson and stud pass rusher Jared Verse.
But the star of the opener was Coleman, who left East Lansing, Michigan, for greener grass in Tallahassee. He finished with nine catches for 122 yards, including scoring plays of 40, 21 and 7 yards.
Wilson added seven receptions for 104 yards and would have had better numbers had it not been for two drops.
Travis was at his best in the second half, connecting on 11 of 13 passes as the Seminoles took the lead for good. He sent most of the LSU faithful to the exits when he found South Carolina transfer Jaheim Bell down the sideline for a 44-yard score with 7 minutes remaining.
Travis completed 23 of 31 passes for 342 yards and the four TDs. He and Coleman hooked up for a 40-yarder to start the scoring, added a 21-yarder late in the second to tie the game at 14 and then connected on a 7-yard fade in the fourth.
Jayden Daniels wasn't nearly as effective for LSU in a showdown of two of the top three preseason Heisman Trophy favorites. He was 22 of 37 passing for 347 yards, with an interception and a 75-yard score in the waning minutes. He ran 15 times for 64 yards and was on the receiving end of the hit of night: FSU's Tatum Bethune hammered him to the ground after he attempted to leap another defender.
Florida State probably would have trailed by double digits in the first half had it not stopped the Tigers twice on fourth down.
After Daniels connected with Tre Bradford for 55 yards on the first play of the game, LSU had six shots to score from inside the 5-yard line. The Tigers never got close, with Daniels misfiring twice and then getting sacked on fourth down.
The Tigers were in the red zone again in the second quarter, but Daniels was sacked on a fourth-and-1 play from the FSU 13.
Two drives deep into Seminoles territory, no points.
FSU had its own issues. The 'Noles struggled to run the ball, kept getting beat up front and were flagged for three personal fouls. Adding to their woes, Wilson dropped two passes with dozens of NFL scouts in the press box for the top-10 matchup.
THE TAKEAWAY
LSU: Coach Brian Kelly has plenty to fix defensively as the Tigers move forward. They allowed 483 yards and were ineffective on third down, allowing the Seminoles to convert 8 of 13 on the all-important down.
Florida State: The Seminoles have been building toward this season for years, with Norvell stockpiling talent through the transfer portal while developing youngsters who have been in the program.
POLL IMPLICATIONS
Florida State could move into the top five when the next Associated Press poll is released Tuesday.
SIDELINE STARS
Former LSU star Tyrann Mathieu was on the sideline with his family before the game. Florida State countered with a slew of former players, including Pro Football Hall of Famer LeRoy Butler, Andre Wadsworth, Darnell Dockett, Bryant McFadden, Travis Johnson, Peter Warrick and Snoop Minnis.
UP NEXT
LSU hosts Grambling State of the Football Championship Subdivision on Saturday.
Florida State hosts Southern Miss of the Football Championship Subdivision on Saturday.
Copyright 2023 The Associated Press. All rights reserved. This material may not be published, broadcast, rewritten or redistributed.