USA News
Movie Mania: Films to keep an eye out for in 2024 – WSVN 7News | Miami News, Weather, Sports | Fort Lauderdale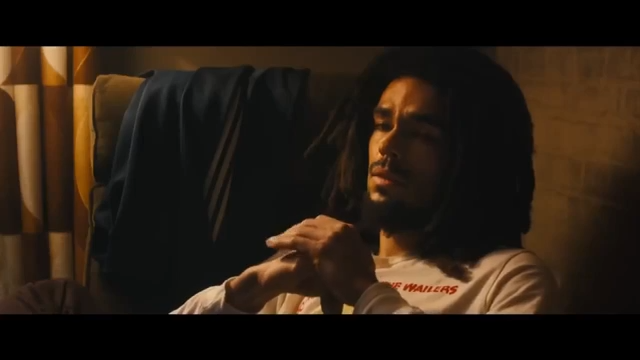 With the SAG-AFTRA strike still going on, fans have to wait a while to see some action packed films.
But not every movie release is on pause, thankfully
There are a few that we can look forward to next year.
But hey we've waited longer for other things, I'm looking at you, "wait in line for days to get concert tickets' people."
"Bob Marley: One Love"
Kingsley Ben-Adir takes on the role of reggae icon, Bob Marley, In the 2024 movie "Bob Marley: One Love."
The biographical-musical film tells the story of Bob's quest to continue spreading peace through his music, even after someone tried to kill him and his wife Rita, played by Lashana Lynch.
"Elio"
No one really knows what's beyond our solar system, but in Pixar's "Elio," the universe accidentally takes in a young boy, mistaking him for the leader of Earth. Now, it's up to him to deal with trails the other alien life forms have planned for him.
The animated flick stars America Ferrera and Brad Garrett as voice actors.
Godzilla x Kong: The New Empire"
Godzilla and Kong have all kinds of challenges facing these all-mighty creatures, with a new threat that's looming to break their world and the human one in "Godzilla x Kong: The New Empire."
The upcoming picture explores the mysteries behind Skull Island and how these two titans are tied to humans.
"Challengers"
It's a battle for the Grand Slam champion title in "Challengers."
Zendaya stars as Tashi, the coach and wife to Mike Faist's character, Art, who's been losing match-after-match.
In an attempt to save his career, she signs him up to play against his friend and her former lover, Patrick, played by Josh O'Connor.
"Kraven the Hunter"
Aaron Taylor-Johnson takes on the role of Sergei Kravinoff in "Kraven the Hunter."
After a near-fatal accident during a hunting trip as a teen, Sergei develops animalistic super powers and decides to use them to protect the natural world.
Copyright 2023 Sunbeam Television Corp. All rights reserved. This material may not be published, broadcast, rewritten or redistributed.