UK News
Multiple firefighters injured battling colossal NYC warehouse fire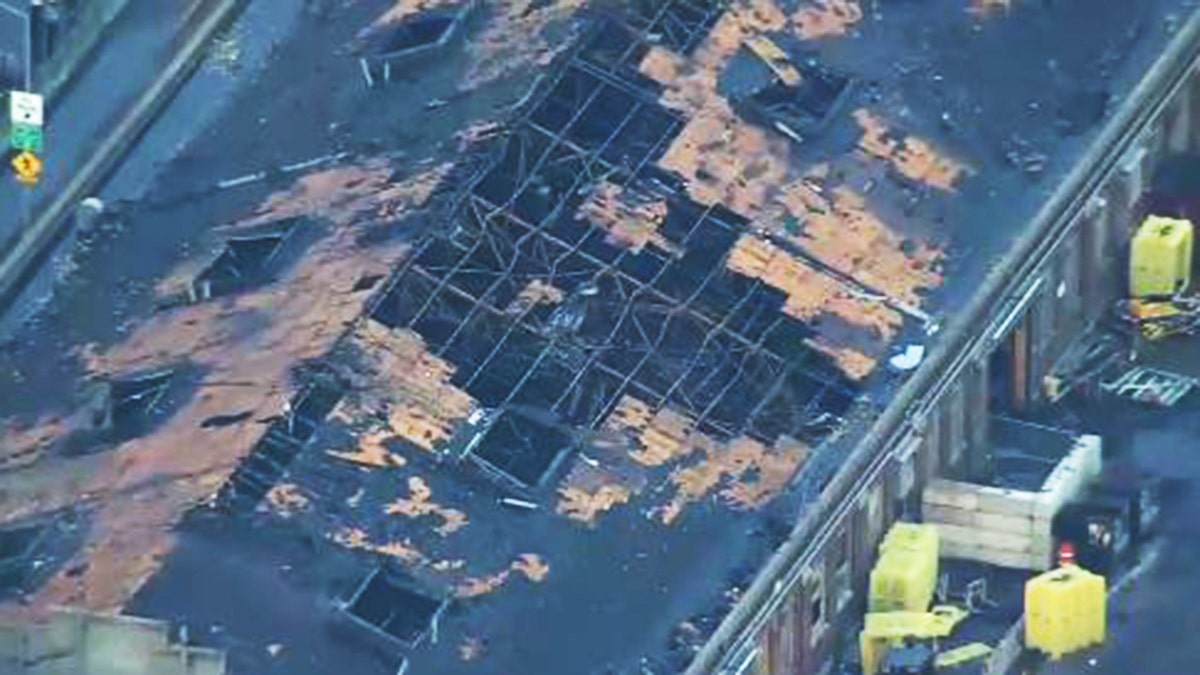 Five firefighters were injured battling an overnight fire at a New York City Department of Transportation warehouse Monday night, according to officials. 
The five-alarm fire was reported by multiple sources on Labor Day around 10 p.m., FDNY Assistant Chief Joseph Ferrante said at a Tuesday news conference, with flames in the roof of the Queens building.
Approximately 200 firefighters and emergency medical services personnel were called to the scene to handle the blaze.
Flames were finally reported under control just after 2 a.m. Tuesday. 
NYC FIRE DEPARTMENT BATTLES 5-ALARM INFERNO INSIDE BROOKLYN BUSINESSES; RESCUE 3 KIDS IN EARLIER SEPARATE FIRE
High-pressure tanks, diesel fuel, kerosene, gasoline and welding tanks were all stored for DOT crews at the facility, according to PIX11, although Ferrante said the contents of the building did not come into play because the fire was in the roof.
Ferrante said that no civilians or DOT employees were hurt in the blaze, but five firefighters suffered "non-life threatening injuries" related to fatigue caused by the "extreme work conditions."
NYC COP CLEARED OF EXCESSIVE FORCE CHARGES FROM GEORGE FLOYD PROTEST, 2 OTHER OFFICERS FOUND GUILTY: REPORT
CLICK HERE TO GET THE FOX NEWS APP 
Fire marshals were at the scene Tuesday morning investigating the cause of the fire, while crews continue to make sure no hot spots pop up.
The building is reported as a maintenance garage, where DOT stores and maintains some of their vehicles.