UK News
Man jailed for life after murdering and sexually assaulting sister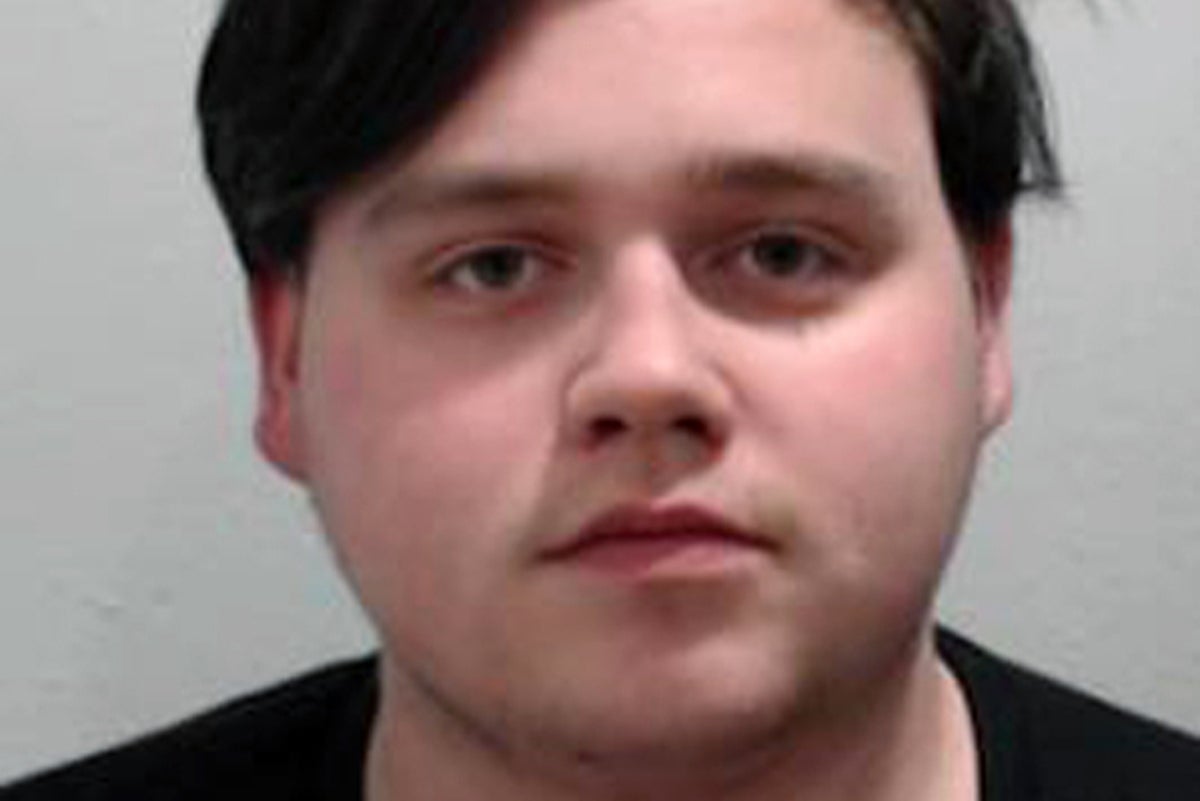 A brother who murdered and sexually assaulted his 16-year-old sister has been jailed for life, while another man who found her corpse – only to intimately touch and hide her body – was also sentenced to nine years in prison.
Connor Gibson, aged 21, was found guilty in July of attacking his sister Amber in woodland near Hamilton, in South Lanarkshire, on 26 November 2021.
A 13-day trial heard that he had removing his sister's clothes, sexually assaulted her with the intention of raping her, inflicted blunt force trauma to her head and body, and strangled her.
Her body was discovered in Cadzow Glen, a park in the town centre, two days later. The day before his arrest on 1 December, Gibson posted a chilling tribute to his sister, writing on Facebook: "Amber, you will fly high for the rest of time. We will all miss you. Especially me. I love you ginger midget. GBFN [goodbye for now] X."
Gibson was sentenced at the High Court in Livingston on Monday to a minimum of 22 years in prison. Judge Lord Mulholland told him: "The person she saw last was you, sexually assaulting her with the intent to rape her, breaking her nose and strangling the life out of her. What you did was truly evil."
Stephen Corrigan, aged 45, was also sentenced to nine years in jail on Monday, after he was found guilty of attempting to defeat the ends of justice and breach the peace by intimately touching and concealing Amber's body after discovering it, instead of contacting the emergency services.
During the trial, the court hear how evidence from forensic pathologists showed Amber had died as a result of compression of the neck.
When Gibson was convicted, the former foster family of both siblings said in a statement that Amber was "the most giving, loving, supportive and admirable person", and their life will "never be the same again".
The family said: "She kept us on our toes and had the most amazing outlook on life consider the suffering she had experienced."
The statement continued: "When they arrived at our home – Amber aged three and Connor aged five – Connor stated: 'We are safe now'. They were until he took her safety away."
Amber's foster family could be heard sobbing in the public gallery as Gibson was led away to begin his sentence.
Concerns were raised about the siblings soon after their foster parents were granted permanent care of them. Giving evidence during the trial, Mr Niven said he would not leave the two alone together as they were "not a good mix".
The foster care arrangement broke down when Amber was 14 years old and she moved into Hillhouse children's unit, while her brother remained with the Nivens until his 18th birthday. At the time of her murder, he was a resident at Hamilton's Blue Triangle project, a hostel for homeless youngsters.
Despite describing their relationship as turbulent, Amber's friend told jurors she had been looking forward to seeing him in the hours before she was killed.
CCTV footage showed the two walking along the streets of Hamilton, with Amber later sending a selfie of the two captioned "my big bro". It was the last time anyone would hear from her alive.
In mitigation, Tony Graham KC, representing Gibson, told the court how he had been abused in his early years and had endured a "narrative of emotional abuse and neglect". Mr Graham said: "I make reference to these matters to reconcile how a brother can act in such a way."
In a separate case, it emerged that Amber was raped five months before she was murdered.
Jamie Starrs, 20, assaulted Amber and raped her while she was asleep or unconscious at a property in Bothwell in June 2021. He was jailed for 10 and a half years last month.
Additional reporting by PA