USA News
Pregnant woman hiding at Fire Station stabbed to death by ex-con: sheriff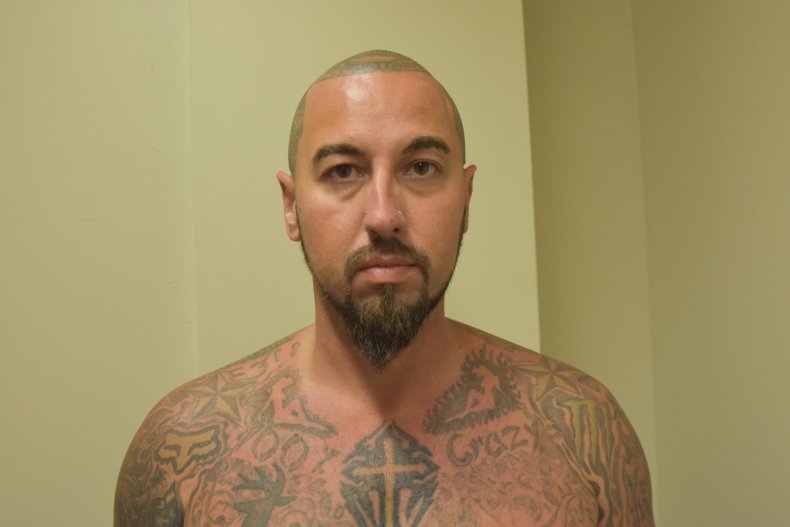 A man recently released from prison stabbed his pregnant ex-girlfriend to death over fears she'd report him for domestic violence, which would violate his parole, according to the local sheriff.
The deceased victim, identified as 37-year-old Treasure Hennessy, was found outside of a domestic violence safehouse in Fort Mitchell, Alabama, where she was seeking refuge, according to the Russell County Sheriff's Office (RCSO).
The suspect accused of her murder, 39-year-old Bradley Wayne Stokes, was arrested at a hotel in Columbus, Georgia, after attempting to elude authorities, Russell County Sheriff Heath Taylor announced at a press conference on Sunday. The sheriff said Stokes is facing capital murder charges for the deaths of Hennessy and her unborn child.
Investigators believe Stokes found out where Hennessy, who was 8-weeks pregnant with his child, was living on Friday afternoon and ambushed her that night, Taylor said.
Newsweek reached out via email and Facebook on Sunday to the RCSO for comment. It was unclear at the time of publication if Stokes had retained an attorney that could speak on his behalf.
Stokes, 39, was released from federal prison on June 2 after serving 14 years of a 16-year sentence for weapons charges and manslaughter in the 2008 shooting death of his then-girlfriend Crystal Bailey, according to Taylor and local media reports. Not long after he got out of prison, he began dating Hennessy, the sheriff said, describing their relationship as "off and on." Hennessy had made "at least two" domestic violence calls against Stokes in the last two months, Taylor said during the press conference that was streamed online by WTVM.
Hennessy moved out of the residence she shared with Stokes in late August and was given permission to stay at the Fort Mitchell Fire Station on Black Bottom Road to avoid contact with him, according to the sheriff.
Dispatchers received a call around midnight on Saturday about a body found at the fire station, which also serves as a safehouse for domestic violence victims, Taylor said. The victim, identified as Hennessy, was found with multiple stab wounds and pronounced dead at the scene.
Taylor said investigators believe Stokes was concerned that Hennessy would pursue an arrest warrant regarding the domestic violence calls. The sheriff said he believes that Stokes was hiding outside of the safehouse waiting to attack his pregnant ex-girlfriend.
"I believe that the evidence in this case will show Mr. Stokes' motive for this crime was he felt like Ms. Hennessy was going to sign a warrant for domestic violence on him which would violate his probation and send him back to prison for the remainder of his sentence," Taylor said.
After the slaying, Stokes moved Hennessy's vehicle behind a nearby barn to conceal it before fleeing the scene in his car, according to the sheriff. When Stokes was taken into custody in Georgia, investigators uncovered a knife that they believe was used in the murder, the sheriff said.
Stokes will be extradited back to Russell County in the next few days where he will face capital murder charges, according to RCSO, which is investigating the case.