World News
Spanish men's team express solidarity with women after Luis Rubiales kiss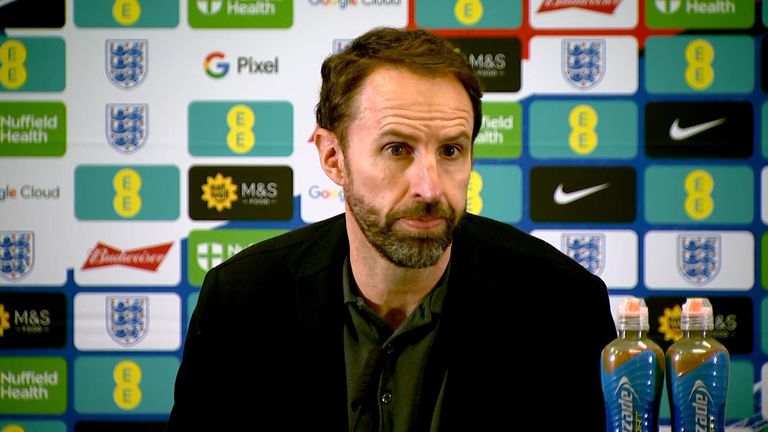 The captains of the Spanish men's team have expressed solidarity with the national women's side after what they called "unacceptable behaviour" by FA chief Luis Rubiales.
Álvaro Morata, César Azpilicueta, Rodrigo Hernández and Marco Asensio issued a statement on behalf of the entire team, in which they said the World Cup-winning success of the women's team had been "tarnished".
Mr Rubiales has faced widespread criticism for kissing player Jenni Hermoso on the lips during the awards ceremony after Spain's 1-0 victory over England in the final on 20 August.
In the statement, the captains say: "Once concentrated in Las Rozas, the national team players want to highlight several issues regarding the latest events that have damaged the image of Spanish football.
"First of all, we want to convey, once again, our pride and our most sincere congratulations to the women's national team for the title of world champions in Sydney.
"A historical milestone full of meaning that will mark a before and after in Spanish women's football, inspiring many women with a triumph of incalculable value.
"For this reason, we want to regret and express our solidarity with the players who have seen their success tarnished.
"We want to reject what we consider unacceptable behaviour on the part of Mr Rubiales, who has not lived up to the institution he represents.
"We place ourselves firmly and clearly on the side of the values ​​that sport represents. Spanish football must be an engine of respect, inspiration, inclusion and diversity and must set an example with its conduct both on and off the field.
"From today, we face a decisive concentration for the future of Spanish football on our way to qualify for Euro 2024 with two games against Georgia and Cyprus. We would like that, from now on, we could focus on sporting issues given the relevance of the challenges that lie ahead."
Read more:
'Eye-opening response' in Madrid to kiss
Who said what in World Cup kiss row?
Luis Rubiales and his controversial career
'Male leaders have huge responsibility'

The statement from Spain's men's team comes days after Mr Rubiales doubled down on his defence of the kiss.
He claimed it was a consensual act (which Hermoso disagrees with), adding: "At no time was there any aggression, indeed, there was not even the slightest discomfort, but an overflowing joy in both."
Mr Rubiales also said he had support online and in the streets.
Also in the past week, England coach Sarina Wiegman said she was "really hurt" by the crisis surrounding the incident, while Mr Rubiales's uncle has accused him of being "obsessed" with women and power.
Rally calls for Spanish football boss to quit

Meanwhile, a Spanish government legal panel handling sports issues opened a formal case against Mr Rubiales.
Spain is hoping to remove him independently of a FIFA process that has already suspended him provisionally.
The government panel will decide if he abused his authority by kissing Hermoso or damaged the image and reputation of Spain at a sporting event, as the government claims.
He could be banned from office for two years.
"When the eyes of the world were on our players, his acts caused damage to our sport and our country that is difficult to repair," said Miquel Iceta, Spain's acting minister of culture and sport.