USA News
US Open fan thrown out after being accused of quoting 'most famous Hitler phrase' at German player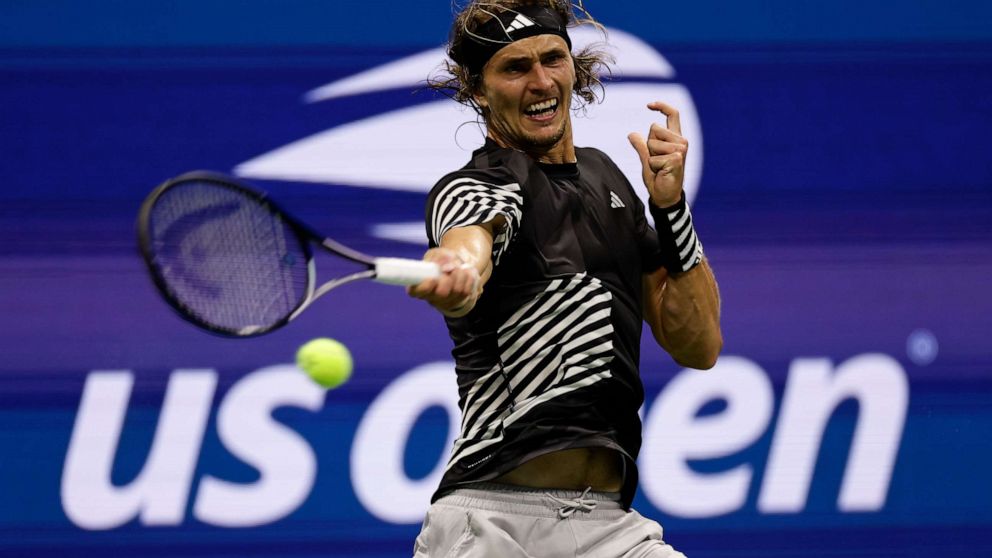 The spectator allegedly made the remark toward German player Alexander Zverev.
September 5, 2023, 5:25 AM
A spectator was ejected from a tennis match at the U.S. Open in New York City early Tuesday after German player Alexander Zverev accused the man of quoting a phrase from Adolf Hitler's Nazi regime.
The stunning moment unfolded in Arthur Ashe Stadium just before 12:15 a.m. ET as Zverev, the No. 12 seed, was serving at 2-2 in the fourth set of his match against Italian player Jannik Sinner, the No. 6 seed. Suddenly, Zverev walked up to chair umpire James Keothavong and pointed toward a fan, who was sitting in a court-side section.
"He said the most famous Hitler phrase to me," Zverev told the umpire. "He just said the most famous Hitler phrase there is in this world. It's unacceptable. This is unbelievable."
The umpire immediately turned around to interrogate the crowd and ask the fan to identify himself.
"Put your hand up," Keothavong said. "Who said that? Who said that? Who said that? We are going to get him out."
Soon after, security officials were called in to remove the fan, who was apparently identified by spectators seated near him. The crowd cheered as the man was escorted out of the arena by security.
Keothavong made an announcement asking the crowd to "remain fair and respect the players."
When asked for comment, a spokesperson for the U.S. Tennis Association told ABC News: "A fan directed a disparaging remark towards Alexander Zverev. The fan was identified and then escorted from the stadium."
Police were not involved, according to the USTA spokesperson.
Zverev ultimately went on to beat Sinner in a five-set match that lasted nearly 4 hours amid humid conditions. He will play the No. 1 seed and defending U.S. Open champion Carlos Alcaraz of Spain in the quarterfinals.