USA News
Texas Prepares for Historic Impeachment Trial Against AG Ken Paxton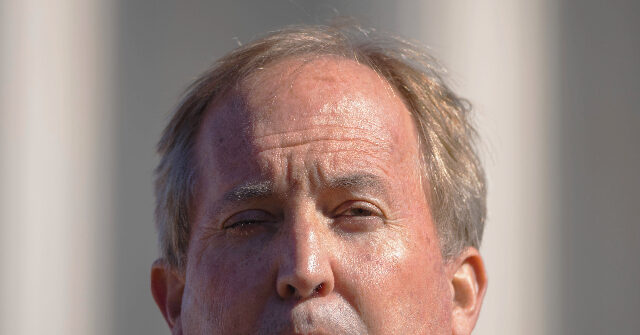 The Texas Senate will convene Tuesday for a historic impeachment trial against state Attorney General Ken Paxton (R), who is accused of accepting bribes and abusing his office.
Paxton became the third official in state history to be impeached when the House approved 20 articles of impeachment in May. The last time a statewide official was convicted on articles of impeachment happened in 1917, with former Gov. James Ferguson (D).
Paxton's impeachment has split the Texas Republican Party, as evidenced by the 60 Republican state representatives who joined the 61 Democrats to approve the impeachment articles by a 121-23 vote.
The Texas House approved 20 articles of impeachment, but the Senate will only consider 16 for now after voting to delay consideration of the other four. The articles of impeachment against Paxton include numerous allegations, such as accepting bribes and abusing his office.
As NBC News detailed:
Paxton has faced allegations of wrongdoing and legal troubles for years. He was indicted on securities fraud counts in 2015, and his own staff reported him to the FBI for suspected corruption in 2020 over his dealings with Nate Paul, a donor and real estate investor. After whistleblowers sued and Paxton struck a $3.3 million settlement, House members began investigating the whistleblowers' claims in secret before impeaching Paxton on May 27 on 20 articles of impeachment.

According to the articles, Paxton used his power and office to help Paul work through legal difficulties. They also accuse him of accepting bribes in the form of renovations to his home and a job for a woman with whom he was having an extramarital affair.

The articles say that when confronted allegations of wrongdoing, Paxton retaliated against whistleblowers in his office and spent government money trying to cover up his wrongdoing with a sham investigation into their claims.
Paxton's extramarital affair will play a prominent role in the impeachment trial, given his alignment with Texas's Christian conservative voting bloc.
"The affair is important because it goes to Ken Paxton's political strength," Texas Democrat Rep. Ann Johnson said in May. "He knows that with his folks, he is 'family values.' He is a Christian man. And the idea of the exposure of the affair will risk him with his base."
As the Texas Tribune reported:
It's unclear when or how Paxton met the woman or first began the affair. Employment records show that she worked as the San Antonio district director for Sen. Donna Campbell, R-New Braunfels, from April 2014 until December 2019. The woman moved to Austin around June 2020 for a job with Paul's company, rental and employment records show. Campbell declined to comment.

In a deposition, Paul said that he hired her at Paxton's recommendation. She earned an annual salary of $65,000 and reported directly to Paul. Within days of Paxton's girlfriend starting her new job, Paxton began directing his senior deputies to meet with Paul about his legal problems, a pattern that would continue through the summer. Paul alleged he was the victim of two massive yet separate conspiracies: one involving the police who raided his home and the other involving an alleged cabal of Austin businessmen who colluded with a federal judge to steal some of his properties.
The Senate trial will begin Tuesday at 9:00 a.m. local time, where the court clerk will read each of the 16 articles of impeachment aloud, and Paxton will enter a guilty or not guilty plea.
Although there are 31 Senators in Texas, only 30 are eligible to vote, as Paxton's wife, State Sen. Angela Paxton (R), has recused herself from voting. This means that just nine of the 18 voting Republican senators would have to join all 12 Democrat Senators to convict Paxton on any of the articles of impeachment.
Lt. Gov. Dan Patrick (R) will preside as judge over the Senate trial. Patrick has previously described the proceedings as a "political trial."
"It's not a criminal trial. It's not a civil trial. It's a political trial," Patrick said over the summer.
After the House voted to approve the articles, Paxton was immediately suspended from his post as attorney general. If convicted on any of the articles, Paxton would be removed from office and potentially face disqualification from holding future office.
Paxton's attorneys have consistently denied any wrongdoing in the matter.
"After an investigation spanning five months in both the Texas House of Representatives and the Texas Senate, interviewing over a dozen witnesses and reviewing almost 300,000 pages of documents, the two special prosecutors who were handed a blank check at taxpayers' expense to find Ken Paxton's bribe can't locate one — because it never happened," Paxton's defense attorney, Tony Buzbee said in a statement.
Jordan Dixon-Hamilton is a reporter for Breitbart News. Write to him at jdixonhamilton@breitbart.com or follow him on Twitter.