USA News
Death and disaster in the high desert: Burning Man flooded, leaving celebrities stranded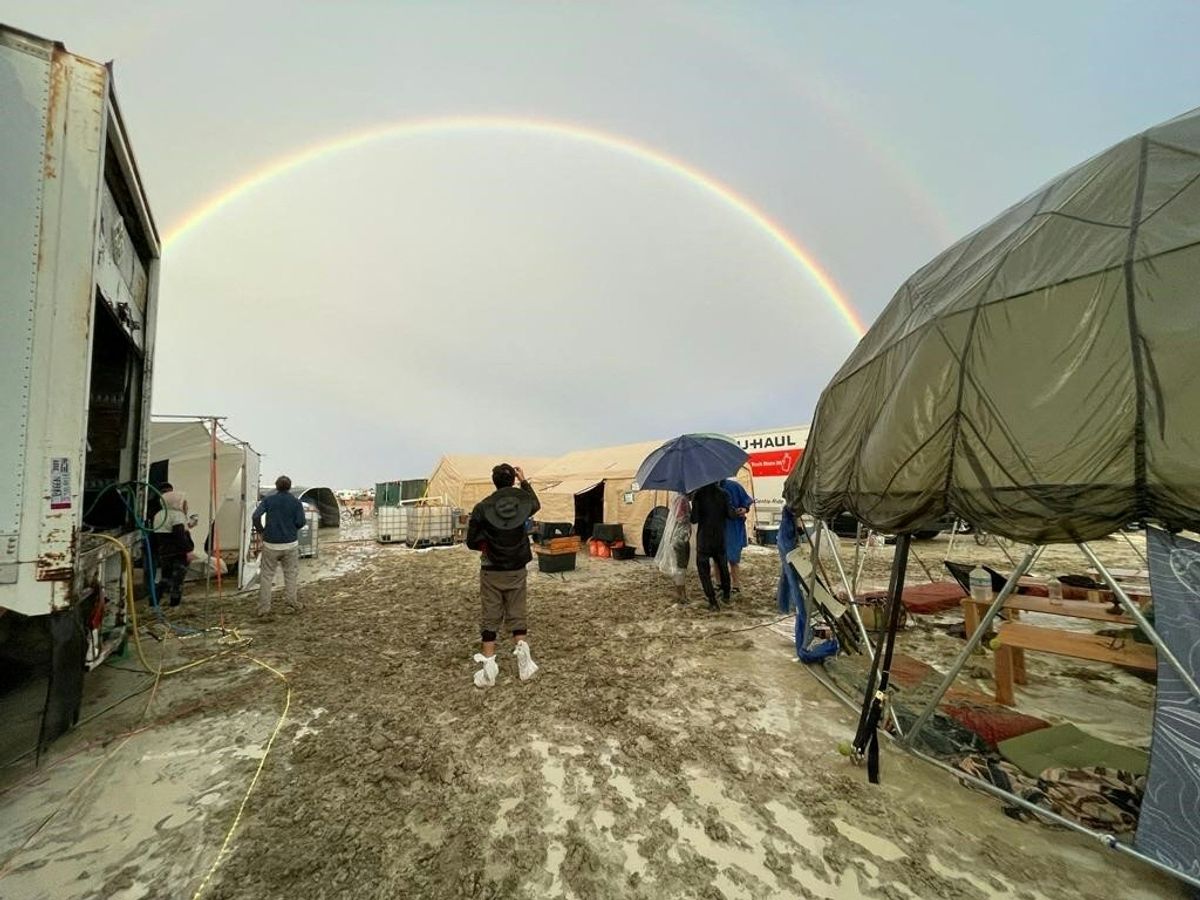 More rain is expected Sunday in the Nevada high desert where tens of thousands of attendees to the Burning Man festival have been left essentially stranded after heavy rains flooded their annual gathering for art, music and dance. 
On Friday night, the Black Rock Desert about 110 miles north of Reno, home to the makeshift Black Rock City for one week, was hit with more than half an inch of rain overnight. Organizers soon issued a flood watch and a flood advisory was still in effect on Sunday morning for portions of north-central and northwest Nevada. Heavy flooding was even reported on the Las Vegas Strip on Saturday. 
The roads leading into the Burning Man festival are closed to vehicles, leaving portable toilets unable to be serviced.The Pershing County Sheriff's Office has also announced one death, although few other details have been released. 
"The desert will try to kill you in some way, shape or form," Ed Fletcher of Sacramento, a longtime Burning Man attendee, told the Associated Press. "Radical self-reliance is one of the principles of Burning Man." 
Celebrity attendees, meanwhile, took to social media to share their experiences. 
"A fan offered Chris Rock and I a ride out of Burning Man in the back of a pickup," Diplo, the DJ, wrote in an Instagram video featuring the comedian and a group of people packed together in the back of a truck. "After walking six miles through the mud… all Chris could think about was a f—-ing cold brew."
Organizers said that both "The Man" and "The Temple," the festival's iconic statue, will still burn.
"We're not going to let anyone starve, you know? This is not 'Hunger Games,'" one attendee told The New York Times.
The festival is set to close out on Monday.