USA News
The United States Beat Italy To Reach The Semifinals Of The Basketball World Cup | The USA Print – THE USA PRINT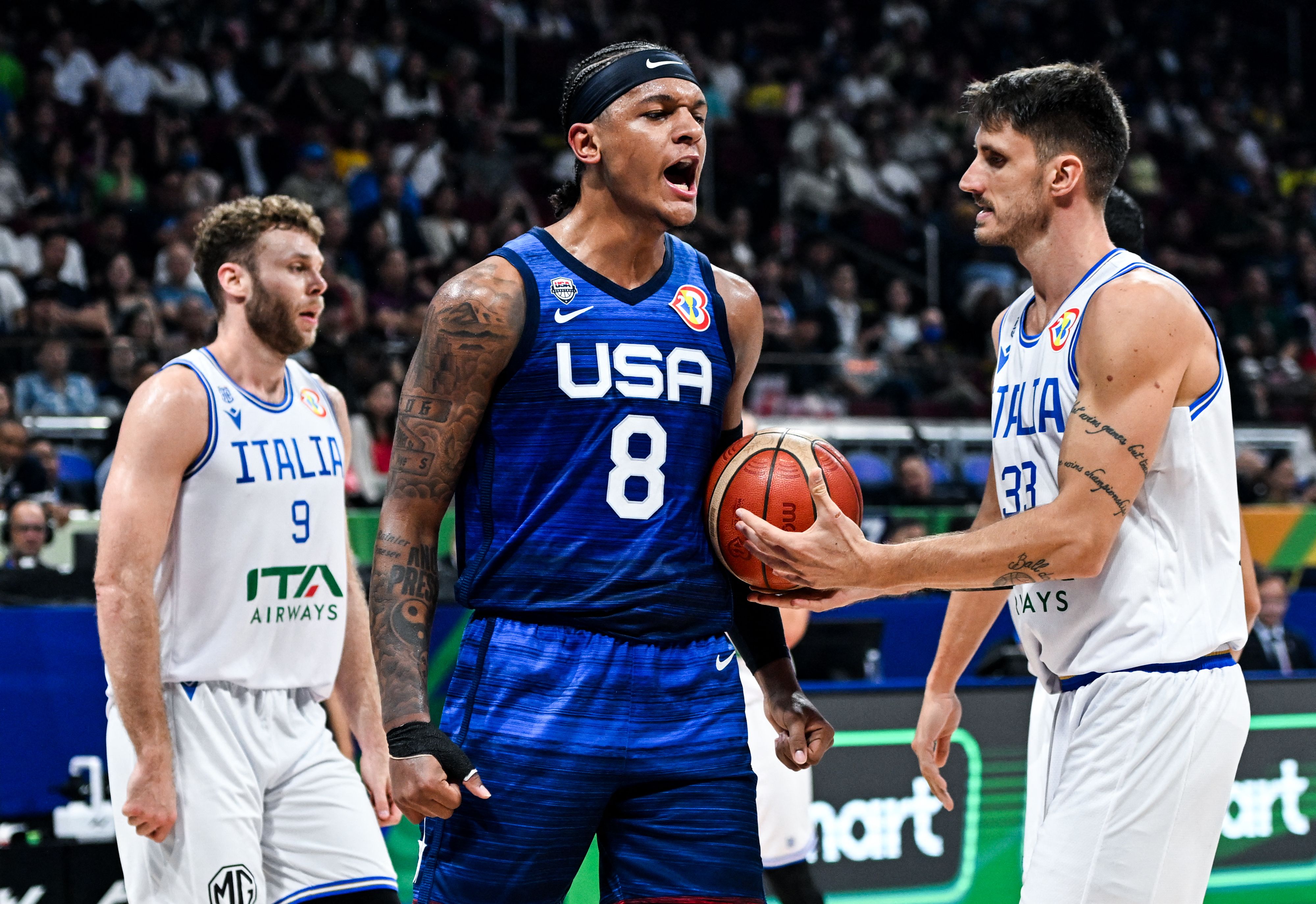 This Tuesday United States sealed their qualification to the semifinal of the Basketball World Cup after defeating the Italian team 100-63 in the quarterfinals of the tournament.
Steve Kerr took to the court with Jalen Brunson, Josh Hart, Anthony Edwards, Mikal Bridges and Jaren Jackson Jr. as the starting five, while the Italians started with Marco Spissu, Stefano Tonut, Simone Fontecchio, Achille Polonara and Nicolo Melli.
The USA Team started the match with great aggressiveness. Brunson started in a great way and the income of Ingram and Reaves at 6 minutes, they completed a streak of 8 points in a row to leave a first quarter with a wide advantage of 14-24 for the North Americans.
In the second quarter the advantage was extended and closed with a score of 22-10. At the moment with partials of 12-2, added to the great offensive stoppage, those directed by Kerr began to direct the match. Bridges and Reaves were the guides on offense.
The third quarter was lapidary and finished sentencing the match. Although Italy had a good awakening to narrow the lead, Team USA got down to business and based on baskets in transition gave the final blow to close the third chapter of this match with a partial score of 37-20.
The last quarter had the Italians more present on the scoreboard, although Kerr chose to rotate players towards the end, but they still ended up winning the last round with a score of 19-17, to finish the match 100-63 to sign their pass to the semifinal.
Slovenia also gets into the semifinal
In the other bracket of the Basketball World Cup, Slovenia defeated Lithuania 87-68 in a complicated game to also register his name in the semifinal of the event and wait for his rival who will come out of the clash between Canada and Slovenia.
United States for its part will have to face the winner between Germany and Latviameeting that will take place on September 6.
Keep reading:
· "The team wins, but my personal performance is a bit frustrating", Brandon Ingram on his role in the United States team
· Cameroon, France or the United States, with which team will NBA MVP Joel Embiid play?
· It is not easy to put together the starting five", Steve Kerr is still looking for the starting team of the United States team for the Basketball World Cup