UK News
UK car sales rise for 13th month running; shoppers hit by 'skimpflation' – business live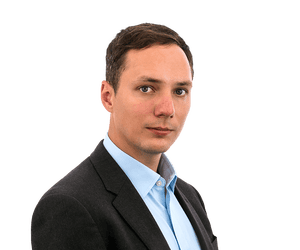 Key events
Eurozone output shrinks at fastest rate in nearly three years
Just in: output in the eurozone economy declined at the fastest rate in nearly three years in August, as services activity across the region declined.
The latest survey of eurozone purchasing managers, just released by S&P Global shows that activity fell at the fastest rate since November 2020.
The declined was broad-based, with service sector activity shrinking for the first time in 2023. New orders also dropped the most since late-2020, prompting companies to completing outstanding work at the fastest rate in over three years.
Worryingly, input price inflation accelerated for the first time since September 2022, as firms paid more for their raw materials and other costs.
But the average increase in prices charged for goods and services was the slowest in two-and-a-half years.
FTSE 100 drops in early trading
Shares have opened lower in London, as the slowdown in China's service sector worries investors.
The blue-chip FTSE 100 index is down 56 points, or 0.75%, at 7397 points this morning.
Susannah Streeter head of money and markets at Hargreaves Lansdown, explains:
Sentiment has turned downbeat again on China as fresh brushstrokes are painted on the picture of its slowing economy. The closely watched Caixin PMI data showed growth in the services sector decelerating by more than expected.

Services had been a brighter spot in the economy, with hopes that consumers would continue to spend on trips out and education, but demand is turning more sluggish with any stimulus efforts to spur spending not hitting the mark.
UK retailers such as B&M (-5.5%), Ocado (-3.3%), Tesco (-2.8%) and Sainsbury (-2.2%) are also in the fallers.
Victoria Scholar, Head of Investment at interactive investor, says:
"European markets have opened in the red, taking their cues from a weaker session overnight in Asia. The FTSE 100 is under pressure dragged down by Ashtead Group after the equipment rental company cut its annual UK revenue growth forecast.

Retail stocks like B&M Europe Value Retail, Tesco and Sainsbury's are also near the bottom of the basket amid a busy day for economic data in the sector with retail sales and consumer spending figures out this morning.
Growth in China's service sector has slowed to the lowest rate since Beijing ended its Covid-19 lockdowns at the end of last year.
Official data this morning shows that China's services activity expanded at the slowest pace in eight months in August, as companies were hit by weak demand.
That's according to the Caixin/S&P Global services purchasing managers' index (PMI), which dropped to 51.8 in August from 54.1 in July.
It's the lowest reading since last December when COVID-19 confined many consumers to their homes, and closer to the 50-point mark which shows stagnation.
This has hit the Australian dollar, as it indicates that there could be weaker demand for commodities from China.
How Guardian highlighted rising Skimpflation problem
My colleague Hilary Osborne has been investigating the growing problem of Skimpflation for some time.
Back in July, she highlighted how supermarkets and manufacturers have been quietly changing recipes and reducing the size of some products to keep shelf prices down.
Examples of this new unwelcome trend include:
Morrisons Guacamole The ingredients used to include 80% avocado and 5% red onion but now show 77% avocado and an unspecified amount of onion.

Aldi Specially Selected Pesto Rosso 190g This used to contain 33% extra virgin olive oil and 26% rehydrated sun-dried tomatoes; now it is 27% extra virgin olive oil and 23% rehydrated sun-dried tomatoes.

Tesco Soft Extra Large Tissues These had been 300mm x 260mm but measured 280mm x 235mm in Guardian Money's test.

Tesco Springforce Jumbo Kitchen Towel Sheets used to be 210mm x 210mm but are now 195mm x 200mm, according to our test.

Aldi Bramwells Real Mayonnaise It used to list 9% egg yolk but now lists 6% egg and 1.5% egg yolk.

Bertolli, Morrisons and Sainsbury's olive oil spreads In these spreads, too, 21% olive oil has been reduced to 10%.
More here:
Over in Australia, the boss of airline Qantas is leaving his job immediately — two months earlier than planned — following a series of embarrassing revelations about the company, including allegations it sold tickets for flights that had already been canceled.
Chief Executive Alan Joyce said that after 15 years running the national carrier he was bringing forward his planned retirement date.
Joyce, who had been due to leave in November, said
"In the last few weeks, the focus on Qantas and events of the past make it clear to me that the company needs to move ahead with its renewal as a priority.

"The best thing I can do under these circumstances is to bring forward my retirement and hand over to Vanessa [Hudson, Qantas's managing director] and the new management team now, knowing they will do an excellent job."
Ele Clark, Which? retail editor, has warned food producers that they risk undermining customer trust by engaging in skimpflation:
"Shoppers might spot a smaller pack size or higher price before they get to the till, but they're unlikely to notice a recipe change until they've bought the product and sampled it.

"Quietly altering recipes to cut costs at a time when many people have a lot less to spend won't help rebuild dwindling trust in the food sector, so it's important that manufacturers and supermarkets are upfront about changes to popular products – that way customers can make an informed choice."
FT: More than one in eight UK bank branches to close this year
Speaking of banks….More than one in eight UK bank branches that were open at the start of 2023 will have closed by December, the Financial Times reports this morning.
This means that almost three-fifths of the network will have vanished since 2015, making banking harder for customers in more rural areas or who haven't embraced electronic banking.
"A closed bank branch doesn't just mean one less place to withdraw or deposit cash locally," said Sam Richardson, deputy editor of consumer rights magazine Which? Money.
"[It] also makes getting access to face-to-face banking services harder — something that is particularly important for more vulnerable customers."
Financial Times analysis, based on data from ATM provider LINK, shows that a total of 636 bank branches are due to close by the end of this year, with 424 having closed so far.
Some 42 more have already been announced for 2024.
Banks that wrongly deny accounts to politicians face fines, watchdog warns
An executive at the Financial Conduct Authority (FCA) has warned banks that the regulator will take action if they wrongly deny politicians or their families access to services.
Following the row over Nigel Farage's bank account at Coutts, FCA executive director Sarah Pritchard said they are reviewing whether financial institutions are being "proportionate" in their risk assessments of politically exposed persons (PEPs).
Writing in the Daily Telegraph today, Pritchard says the FCA will take action if it finds that banks and others are "more tick-box than risk-based" in their approach to PEPs.
The UK is one of more than 200 countries and jurisdictions that have signed up to additional financial checks on senior figures in public life, known as Politically Exposed Persons. Here, Parliament has written those standards into law.

In response to these requirements, it is necessary and proportionate for banks to ask those with power for more information about sources of wealth and financial connections, for example. But an appropriate level of inquiry should not feel like the financial equivalent of someone rifling through your bin. We have heard that often it has, particularly for the families of political figures.
City minister Andrew Griffith has welcomed the move:
Richard Partington
Britain's retailers have received a boost from consumers making themselves beach-ready by increasing their spending on skincare and makeup before their summer holidays, despite the cost of living crisis.
The British Retail Consortium (BRC) said sales of health and beauty products helped drive up spending on the high street as shoppers made the most of brief spells of sunshine in August, although squeezed consumers were holding back elsewhere.
Separate figures from Barclays showed that pharmacy and health and beauty stores benefited from pre-holiday purchases, with a 5.2% rise in sales likely due to holidaymakers buying suncream and other toiletries for trips away.
The BRC said total sales rose by 4.1% compared with a year earlier, above the annual average growth rate, to recover from a disappointing month in July. However, much of the rise was the result of high inflation pushing up the value of goods being sold, masking weaker sales volumes.
Consumers hit by 'skimpflation' in quality of supermarket food and drink
UK consumers are suffering from a bout of "Skimpflation", as manufacturers downgrade the ingredients in certain food and drink products.
Over half the Brits surveyed by Barclaycard reported that some of the food and drink products they buy have been downgraded in terms of quality or the quantity of premium ingredients, yet still cost the same or more than they used to.
Within this group, the most frequently cited skimpflation examples include crisps (44 per cent), sweets and chocolate (43 per cent), and cakes and biscuits (36 per cent).
A fifth also feel takeaways (22 per cent) and restaurant meals (20 per cent) are decreasing in quality without a corresponding fall in price.
Barclaycard also report that this ongoing trend also extends to non-food products, such as clothing, toilet paper and toiletries and cosmetics.
Food and non-food producers have been hit by rising input costs over the last 18 months, prompting them to turn to cheaper raw materials.
They've also been cutting the size of some items – the practice known as "Shrinkflation". Chocolate, crisps and packs of biscuits remain the top products identified as being impacted by this ongoing trend.
Barclays also reports that consumer card spending grew 2.8% year-on-year in August. That's below the rate of inflation (6.8% in July), indicating that shoppers bought less.
Esme Harwood, director at Barclays, explains:
"The rainy weather impacted high street and hospitality venues in August, but Brits were still keen to spend on memorable summer experiences. The huge Box Office success of 'Barbie' and 'Oppenheimer' meant entertainment enjoyed another strong month, while holidays abroad boosted international travel and pharmacy, health & beauty stores.

"Shrinkflation – and now "skimpflation" – are increasing concerns for value-seeking shoppers. However, Brits' confidence in their household finances is unwavering, suggesting they remain resilient in the face of these inflationary pressures."
Introduction: UK car sales rise for 13th month running
Good morning, and welcome to our rolling coverage of business, the financial markets and the world economy.
UK car sales have now climbed for more than a year, despite the cost of living squeeze, as motorists shift to electric vehicles.
Data due this morning is expected to show that new car registrations in Britain rose for the 13th consecutive month in August, rising more than 20% from a year earlier.
That's according to preliminary industry data from the Society of Motor Manufacturers and Traders (SMMT), with the final data due at 9am.
A growing number of those cars will be EVs from China – its share of the European electric car market has more than doubled in less than two years.
My colleague Jasper Jolly explains:
The UK is the largest market in Europe for Chinese electric car brands, accounting for almost a third of sales in 2023 so far, according to data from Schmidt Automotive Research on the 18 largest European car markets. About 5% of all new car sales in the UK were from Chinese brands in the first seven months of 2023, a market share second only to Sweden.

Sales are accelerating: Chinese carmakers sold almost the same number of electric cars in Europe in the first seven months of 2023 as they did in the entirety of 2022.

Chinese brands have long struggled to break into Europe because of a reputation for lower-quality cars. However, some analysts believe the advent of new battery electric technology has wiped the slate clean for Chinese brands, and sales are booming.
Also coming up today
The latest surveys of purchasing managers at UK service sector companies, and across the eurozone.
We'll be tracking the situation at stricken UK retailer Wilko, which fell into administration last month.
It emerged last night that a rescue deal to save the majority of Wilko's stores has been put at risk as some key suppliers want outstanding debts repaid upfront to guarantee continuing to provide products to the chain.
Investors will be digesting Australia's central bank's latest meeting overnight, where it left interest rates on hold again:
The agenda
9am BST: UK car sales report for August

9.00am BST: Eurozone service sector PMI report for August

9.30am BST: UK service sector PMI report for August

10am BST: Eurozone PPI survey of producer prices

10.30am BST: South Africa's Q2 2023 GDP report

3pm BST: US factory orders for July