USA News
Ramaswamy's rise sparks harsher criticism from his rivals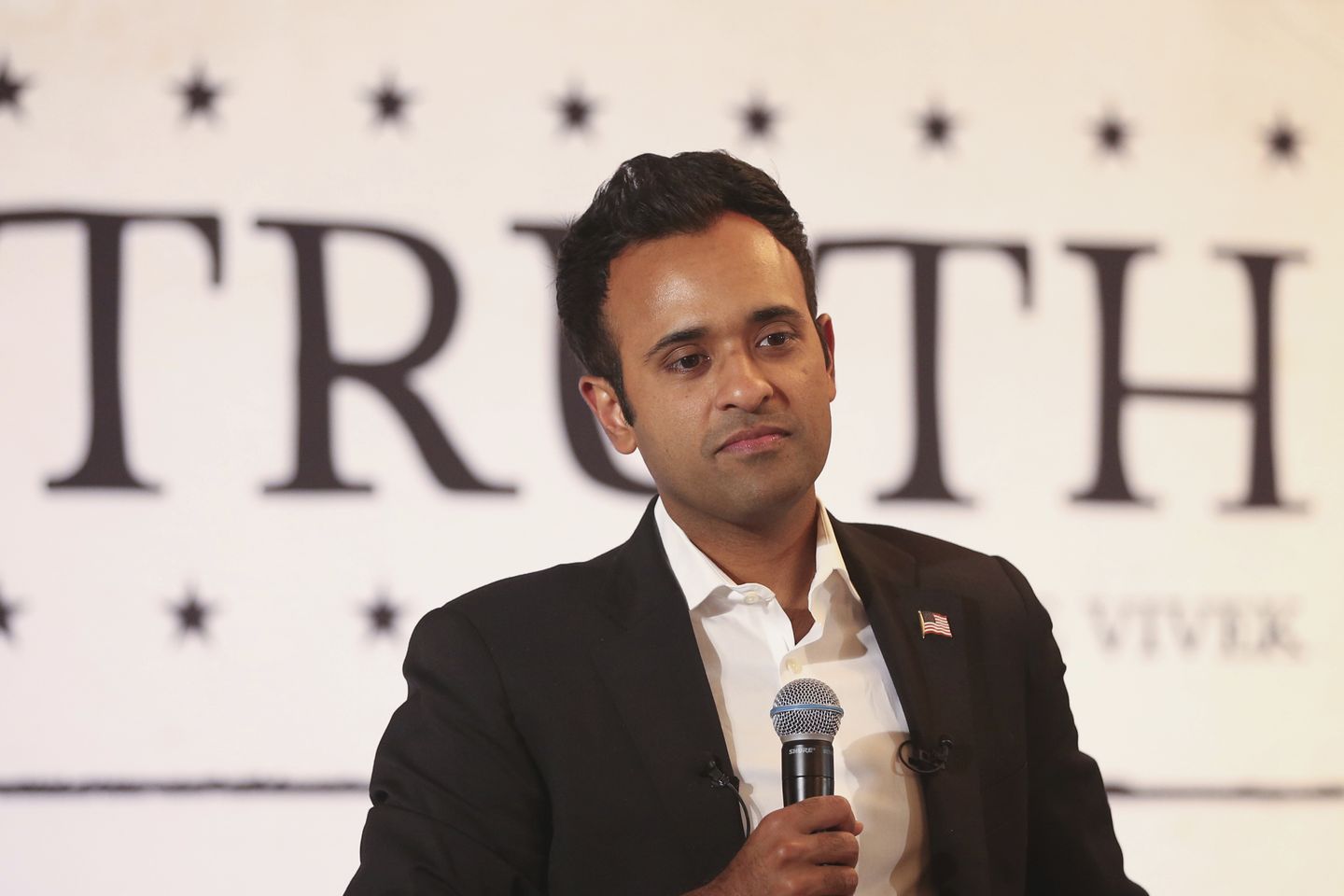 Now it's Vivek Ramaswamy's turn to face the arrows, and they're coming fast and furious after he stole the show at the first GOP presidential debate.
Mr. Ramaswamy's combination of Trumpian iconoclasm and a Millennial-generation style has intrigued voters, but also has given the rest of the field of candidates plenty to criticize as they label him everything from naive to perilous.
The blasts started at the first debate, particularly from former Vice President Mike Pence, and have continued in the days since.
---
---
"Every time Vivek opens his mouth, he either lies or expresses a policy stance that is so dangerous to the United States that it needs to be called out," Pence spokesperson Devin O'Malley told The Washington Times.
The 38-year-old businessman is the most dynamic candidate in the field not named Donald Trump, and Mr. Trump's absence at the debate made Mr. Ramaswamy the center of attention for Mr. Pence, former United States Ambassador to the United Nations Nikki Haley, and former New Jersey Gov. Chris Christie.
Ramaswamy spokesperson Tricia McLaughlin said her boss has his rivals running scared.
"We've had a government that for far too long has lied to us, and Vivek is an outsider who is saying the quiet part out loud, he's unearthing the truth to the American people," Ms. McLaughlin said. 
"That's a direct threat to the lifestyle and deals of the Establishment: Pence, Christie, Haley and [former George W. Bush adviser Karl] Rove."
That message has carried Mr. Ramaswamy to third place in current national primary polling, trailing Florida Gov. Ron DeSantis and far behind Mr. Trump. Mr. Trump's numbers in most national surveys are more than the rest of the field combined.
Still, Mr. Ramaswamy says he is best positioned to carry the Make America Great Again flag to the next level.
Whether he has staying power remains to be seen, particularly with a GOP electorate that has a history of rushing to the next intriguing candidate, then chewing up the newcomer before moving on.
That was the case in the 2012 primary, where voters in Iowa, whose caucuses kick off the primary season, seemed to test every option — then-Sen. Rick Santorum, then-Rep. Michele Bachmann and businessman Herman Cain, to name a few — other than eventual nominee Mitt Romney.
In 2016, GOP voters went on a search for the best figure to confront Mr. Trump toe-to-toe, before giving up and embracing the disruptive force of MAGA.
Being the newcomer also draws intense media scrutiny.
The New York Times published an opinion piece blasting Mr. Ramaswamy's "articulate ignorance." The Atlantic called his foreign policy a "fantasy."  Even musical artist Eminem has taken notice, issuing a cease-and-desist order to stop using the rapper's music on the campaign trail after Mr. Ramaswamy became the first presidential contender to rap one of his songs at the Iowa State Fair.
Another yardstick of Mr. Ramaswamy's momentum is Mr. Trump's declaration that he would be open to tapping the younger man as his running mate— a role that used to belong to Mr. Pence.
Mr. Ramaswamy's rivals say he lacks any experience in campaigning or governing, which makes him twist his positions.
"He looks to me to be the worst of what politicians are characterized to be," Mr. Christie said on CBS's "Face the Nation" program. "Someone who says one thing, does another and then when you call them, like I did on the negative things he said about Donald Trump on January 6, in his book, he said he didn't say it."
With Mr. Pence and Ms. Haley as the foils, foreign policy has become a particular battleground.
Mr. Ramaswamy's opponents complain that he doesn't support Israel enough, given his call to have America's closest Middle Eastern ally stand on its own feet by 2028 and no longer need to rely on U.S. aid.
They also say he is on the wrong side of the Ukraine-Russia war, with opposition to more foreign assistance and his vision of a peace deal that would allow Russia to keep parts of Ukraine and prevent the Eastern European nation from joining NATO. He also would require Russia to end its military alliance with China.
Mr. Ramaswamy says weakening the Russia-China alliance will deter Chinese President Xi Jinping from invading Taiwan.
"In return, we will reopen economic relations with Russia," Mr. Ramaswamy said in a recent speech. "Do we trust Vladimir Putin? No, we don't. Does Putin trust us? No, he does not. But Putin can trust us to follow our self-interests just as we can trust Putin to follow his."
"This is how we restore realism in our modern foreign policy," he said.
Mrs. Haley said Mr. Ramaswamy's take is "totally off."
"When you have somebody on stage that is going to say 'I am just going to let Russia have this part of Ukraine and I am going to tell you can't do anything with China going forward' — that is just naive," she said. "It is completely naive."
Mr. Pence, in addition to critiquing Mr. Ramaswamy's approach to Russia, also says the younger candidate is trodding a dangerous path by echoing some of Mr. Trump's claims about the way Jan. 6 should have played out.
"You've got a candidate in the Republican primary that not only thought I had some ability to delay certification that the Constitution never allowed, but also suggested that the solution would be a four-part national election reform package," Mr. Pence said in Iowa. "And I just want to tell all of you folks, you never want Washington, D.C. stepping in and telling Iowa how to run your elections."