USA News
Colorado Democrats blast pro-choice Gov. Jared Polis for saying abortion is 'bad'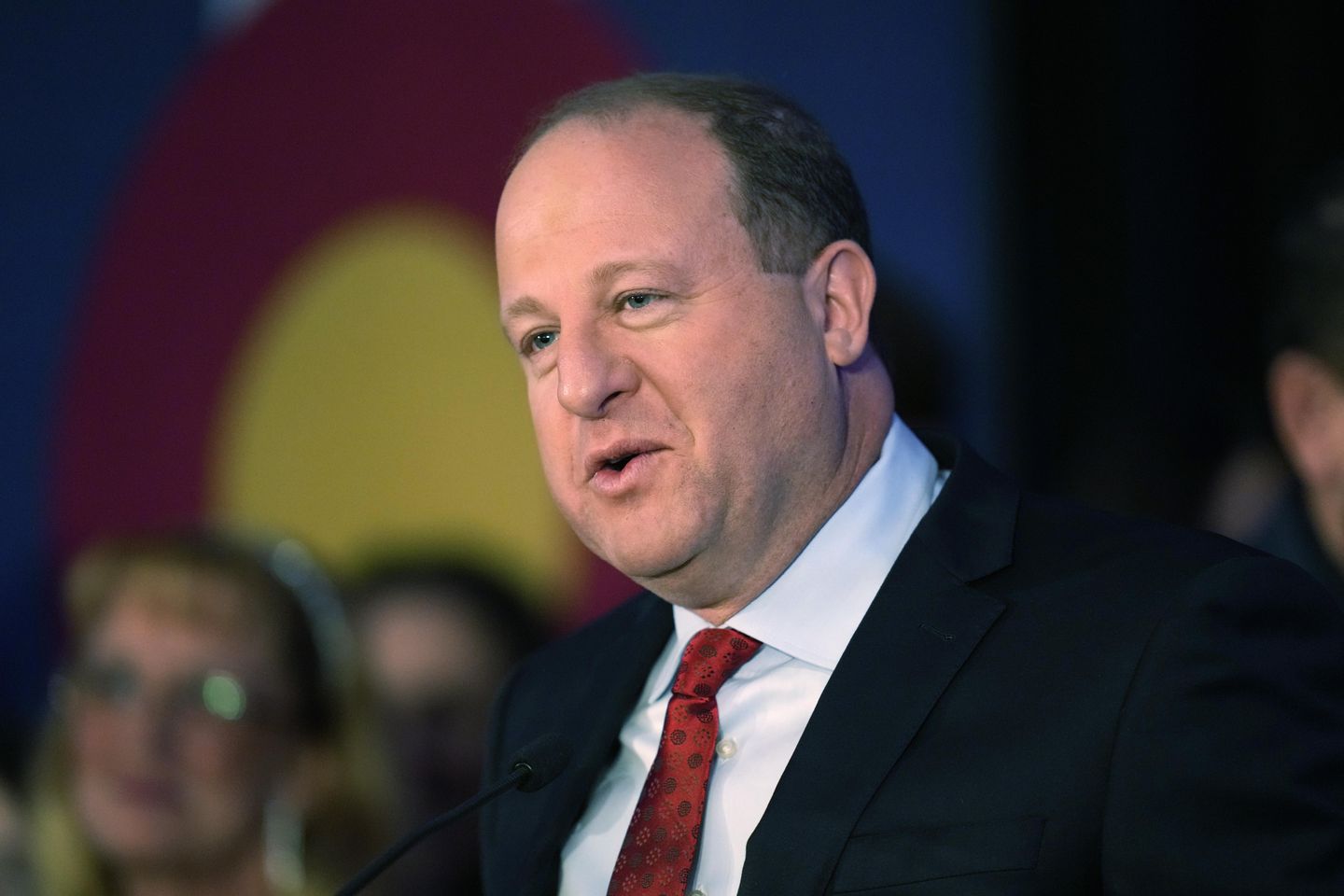 Before Colorado Gov. Jared Polis declared that Democrats believe abortion is "bad," he might have wanted to check with a few more Democrats.
The pro-choice governor landed in hot water with some fellow Democrats and abortion-rights groups as he sought to find common ground between the parties by saying both sides agree that elective pregnancy termination isn't a good thing.
"Democrats don't believe that abortion is good. We believe it's bad — it should be minimized," Mr. Polis said in a July 23 interview on CNN's "State of the Union." "How do you prevent unwanted pregnancies?"
---
---
His comment went unnoticed for a few weeks, but once it landed on the party's radar, a cadre of Democratic state legislators — Reps. Julie Cutter and Megan Froelich, and Sen. Julie Gonzales — scolded the governor for placing abortion in a moral context with his "careless words."
"This statement is deeply troubling and not consistent with the right to make private medical decisions, a right that the Colorado voters have affirmed over and over again. Abortion is health care and should not be subject to politicians' moral judgment," the legislators said in an Aug. 14 op-ed in the Denver Post.
The Colorado Organization for Latina Opportunity and Reproductive Rights said it was "disappointed to hear the Governor of our state, who has signed multiple bills protecting Colorado's right to choose and access abortion care … would tell the media that abortion is bad."
"Coloradans support abortion," the pro-choice organization known as COLOR said in a statement. "A majority of Americans believe that abortion should be protected."
Democratic Rep. Brianna Titone, the state's first transgender legislator, told Colorado Politics that Mr. Polis is "a man talking about abortion and has a hard time, as men do, talking about abortion," adding that it "upsets a lot of people when he takes a soft stance to appeal to the other side."
New Era Colorado political director Natasha Berwick added: "At New Era Colorado, we believe abortion is safe and good."
COLOR and New Era Colorado are now selling "Abortion is Good/El Aborto es Bueno" T-shirts for $25 each "to remind you that abortion is good!"
Abortion is such a ✨GOOD WORD✨ we had to make you a shirt so you let people know that we're loud and proud about access to abortion!

All proceeds will go to COLOR and @NewEraColorado 🧡https://t.co/CQ0hA6lqYt


— COLOR (@colorlatina) August 11, 2023
Mr. Polis is hardly a squish on the issue: He signed a bill last year making abortion a fundamental right in Colorado. 
But the fallout speaks to the tension between the Clinton-era "safe, legal and rare" standard long espoused by Democrats, and the "abortion is health care" mantra that has all but replaced it.
Indeed, "abortion is good" can be viewed as a logical extension of "abortion is health care," given that health care is widely viewed as positive — but whether most voters are ready to embrace such messaging is another question.
Jon Caldara, president of the free-market Independence Institute in Denver, pushed back with an op-ed in Complete Colorado: "You could say for some abortion is a better alternative than giving birth. But only in Bizarro Colorado could you say it's good."
He said he wrote the op-ed even though abortion is "not my issue in the slightest." His free-market think-tank focuses on issues such as taxes, property rights, energy and gun ownership, but "this was just too ridiculous not to weigh in on."
"For the governor to say something as wholly innocuous as 'We believe abortion is bad, this is why we want to help people not become pregnant in the first place'—I thought that was something the left supported, but I guess I was wrong," Mr. Caldara told The Washington Times. "I guess the left now wants them all to get knocked up so they get their healthy abortions."
He also took a jab at Ms. Titone's observation about men finding it difficult to discuss abortion.
"Titone is right, we men do have a hard time talking about abortion, and Titone should know, because Titone, like Polis, has a penis," Mr. Caldara said. "The bizarreness of this just doesn't end."
Colorado has become a post-Roe abortion destination thanks in part to Mr. Polis. Other bills he signed last year extended insurance coverage for abortion and legal protections to women who travel from other states to end their pregnancies.
Colorado saw a 22% increase in abortion procedures from 2021 to 2022, including a 500% increase in patients from Texas, according to state health data cited July 27 by the Colorado Sun.
"Talk about being sore winners. Here's a group that has gotten absolutely everything they could possibly want on abortion," Mr. Caldara said. "The governor has signed onto every expansion of abortion rights they have thrown at him. They should be throwing this man a ticker-tape parade, and instead they're whining at him. It's ridiculous."
As for Mr. Polis, he had no apologies for calling abortion "bad."
"The Governor is proud to use his strong, independent voice to speak out on common sense issues that unite us rather than divide us," Polis spokesperson Conor Cahill said in an email. "He is staunchly pro-choice but never afraid to speak out about how our state can continue to reduce unwanted pregnancies and ensure that Coloradans have access to affordable birth control."
Mr. Polis teamed up last month with Utah Gov. Spencer Cox, a Republican, to launch "Disagree Better," a campaign by the National Governors Association to promote civility in public discourse and political problem-solving.
Ironically, his comment about abortion being "bad" was used to illustrate a point about finding commonality between Republicans and Democrats on abortion, including increasing access to birth control and improving medical care.
"So there's common ground there to have a constructive discussion about how families can be healthier, how people can be happier," Mr. Polis said on CNN. "And it doesn't mean that we're going to agree on every part of a very difficult and challenging issue, but at least you can have the conversation at a better level."