USA News
An orangutan, chirping birds and a waterfall at ASEAN venue contrast to Jakarta's pollution outside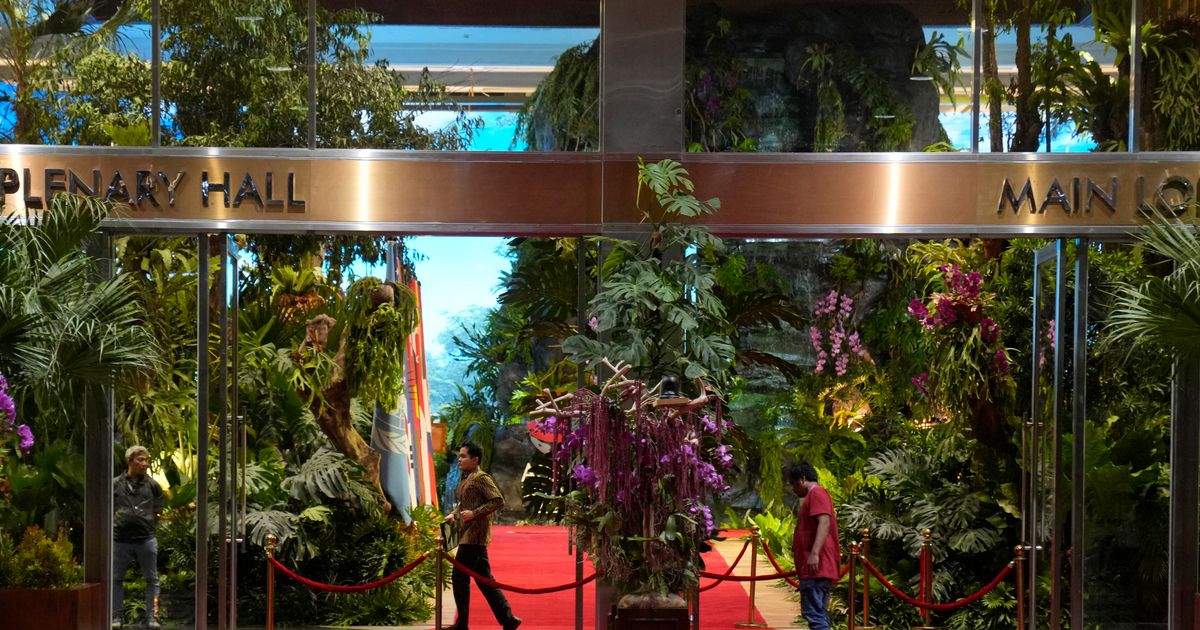 JAKARTA, Indonesia (AP) — Indonesian President Joko Widodo will welcome fellow Asian and world leaders with a captivating jungle scene of a two-story waterfall, wild orchids and even an orangutan perched up a tree.
The make-believe wilderness set up in elaborate detail in the huge lobby of the Jakarta Convention Center in the capital includes a widescreen video of a yellow beak hornbill gliding across an azure sky, swaying leaves and piped-in bird chirps.
It's a pleasant icebreaker for Widodo and his guests in Jakarta for a week of Association of Southeast Asian Nations summit talks starting Tuesday.
"Indonesia wants to give the best hospitality," Communications Minister Budi Arie Setiadi told The Associated Press about the unique reception for ASEAN leaders and VIPs such as U.S. Vice President Kamala Harris, Chinese Premier Li Qiang and Russian Foreign Minister Sergey Lavrov.
The convention center's lobby was off-limits to the public and a sign barred videos and pictures until the jungle spectacle is unveiled.
Indonesia also wanted to highlight ASEAN's urgent call for environmental protection and the need to shift to greener energy sources, Setiadi said.
Artificial is the only type of jungle that exists in Jakarta. The nearest jungle, home to endangered orangutans, is more than 1,300 kilometers (more than 800 miles) away on Borneo island.
The Indonesian capital is one of the world's most polluted cities and teems with skyscrapers, traffic and 11 million people.
The government has begun a two-decade project to move the capital from Jakarta to Nusantara, on the island of Borneo, that will involve constructing government buildings and housing from scratch in the area about 2,000 kilometers (1,240 miles) northeast of Jakarta.
___
Associated Press journalist Jim Gomez contributed to this report.