USA News
8 biggest concerts coming to Seattle this fall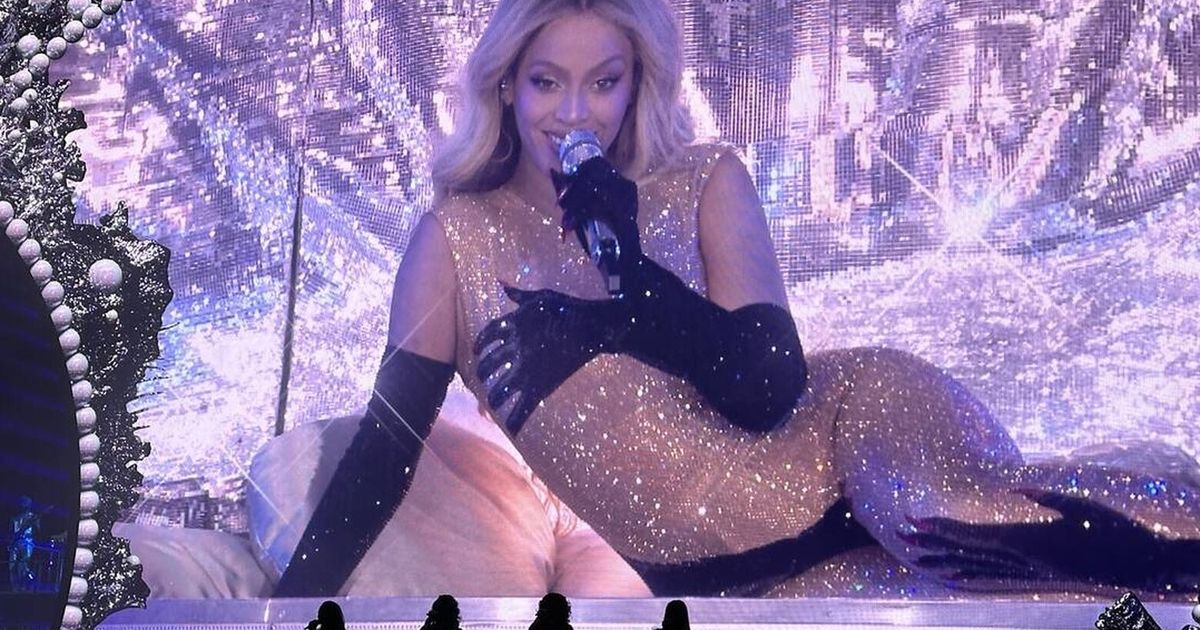 Even as the sun sets on a blockbuster summer concert season, some of the most anticipated shows of the year are still on the horizon. Here are some of the biggest stars coming to the Seattle area this fall.
Beyoncé
Taylor Swift and Ed Sheeran aren't the only stadium-sized pop superstars who have Seattle buzzing this year. After making Grammys history this year, becoming the award show's most decorated artist of all time, contemporary pop music's greatest visionary brings her highly anticipated Renaissance World Tour to Geno Smith's house, marking Queen Bey's first Seattle date since the closing night of a joint 2018 run with rap-god hubs Jay-Z.
Sept. 14; Lumen Field, 800 Occidental Ave. S., Seattle; limited VIP tickets remain starting at $3,501; lumenfield.com
Coldplay
The pop-rock behemoth's current stadium tour makes its way back to Seattle, where the band's "Music of the Spheres" album cycle pretty much began with a Climate Pledge Arena-christening show while Amazon's livestreaming cameras rolled. Here's hoping Chris Martin and Co. play a little longer than they did during that made-to-stream spectacular back in 2021. R&B ultra talent H.E.R. and 070 Shake open.
Sept. 20; Lumen Field, 800 Occidental Ave. S., Seattle; limited platinum tickets remain starting at $435; lumenfield.com
Jason Aldean
Just when you thought Morgan Wallen was the most controversial man in country (more on him later), Aldean said, "Hold my Bud Light substitute." Aldean and his wife have never been shy about their right-wing views, but one of Nashville's more reliable stars tripled down with a polarizing music video filmed at a courthouse where an infamous lynching occurred for his single "Try That in a Small Town" — a can't-take-my-guns rebuke of flag-burning, cussing out cops and other supposed big-city behaviors with a dash of vigilantism. The backlash and subsequent support for the track sent the otherwise underperforming single (by Aldean's lofty standards) to the top of the charts, minting Aldean a culture-war hit, which seems to be a burgeoning genre. Only a smattering of single tickets remain for his local date, which finds Mitchell Tenpenny, Corey Kent and Dee Jay Silver opening.
Sept. 23; White River Amphitheatre, 40601 Auburn Enumclaw Road S.E., Auburn; $60-$380; livenation.com
The Postal Service and Death Cab for Cutie
Twenty years ago, Ben Gibbard's highest profile bands unleashed two certified classics that soundtracked a generation of breakups and college road trips. The 2000s indie kids who played their "Give Up" and "Transatlanticism" CDs on repeat (or stole them off Napster) will have a chance to see a reunited Postal Service and Death Cab perform their era-defining albums in their entirety during a co-headlining run that includes two sold-out Seattle dates. While Death Cab's remained an indie-rock fixture, coming off one of its best albums in years, it's the first time The Postal Service's Jimmy Tamborello, Jenny Lewis and Gibbard have reassembled since a 2013 tour marking the 10th anniversary of their lone album — Sub Pop's second-biggest seller ever. The Beths open. 
Oct. 6-7; Climate Pledge Arena, 334 First Ave. N., Seattle; limited platinum tickets remain starting at $124.50; climatepledgearena.com
Morgan Wallen
The other uncancellable country star has been a commercial steamroller since the release of 2021's sprawling double album "Dangerous," his chart domination unhindered (or perhaps bolstered) by a video of Wallen using a racial slur. However you feel about the mulleted lightning rod, Wallen's remained Nashville's hottest star of the past few years. Last December, Wallen became the first artist to have the top three songs on Billboard's Hot Country Songs chart, with a trio of singles previewing this spring's 36-track album, "One Thing at a Time." After headlining Watershed in 2022, Wallen returns to Washington this fall for a sold-out date on his One Night at a Time tour. ERNEST and Bailey Zimmerman open. 
Oct. 7; Tacoma Dome; sold out
Guns N' Roses
It's been a busy few years for Seattle punk-turned-stadium rocker Duff McKagan, who presumably gets to sleep in his own bed for a night as the globe-trotting GN'R hits his hometown for the penultimate show of a world tour that began in the post-lockdown summer of 2021. McKagan's homecoming arrives a week before the release of his third solo album, "Lighthouse," which features contributions from Iggy Pop and Duff's Seattle bud Jerry Cantrell of Alice in Chains, who open some of the Guns' non-Seattle dates.
Oct. 14; Climate Pledge Arena, 334 First Ave. N., Seattle; $169.50-$805.50; climatepledgearena.com
P!nk
It's been awhile since the glass-raising, rough-and-tumble pop star has been a true Top 40 force, not that it's kept the crowds from getting larger. The acrobatic singer took her famously big top-worthy live show into stadiums this summer, bringing along Washington's own Brandi Carlile for some dates, in support of this year's "Trustfall" — P!nk's variegated ninth album that finds her dabbling in folk rock and other genres alongside her reliably throttling dance-pop jams. Grouplove and KidCutUp open.
Oct. 17-18; Tacoma Dome, 2727 E. D St., Tacoma; tickets start at $94; tacomadome.org
Travis Scott
Critics haven't been kind to hip-hop's newest commercial juggernaut; the consensus around the crowd-riling rapper/producer's new "Utopia" LP seems to be that it's a vacuous, overstuffed affair like a star-studded action flick in which dazzling CGI explosions and fun cameos can't make up for its plotlessness and hollow protagonist. That's a bit harsh, even if Scott's maximalist ambitions here don't measure up to 2018's "Astroworld" — an album even the haters have to acknowledge as an era-defining classic. Not that the outside noise has slowed the Ye protégé, as "Utopia" unseated Morgan Wallen's latest as the No. 1 album in America at the time of this writing.
Nov. 8; Climate Pledge Arena, 334 First Ave. N., Seattle; climatepledgearena.com