USA News
Woman says man hit her in face with brick while crowd watched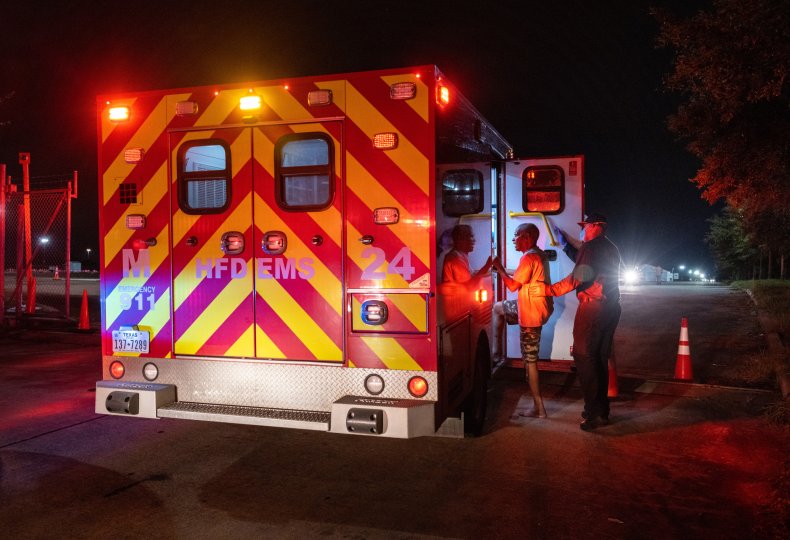 A video has gone viral on social media of a woman documenting her experience after she claimed a man hit her in the face with a brick after she declined to give him her telephone number.
On Sunday, in a video on Instagram posted by theshaderoom from Rho Bashe, the woman can be heard saying, "Y'all, this man just hit me in my face with a brick and all these Black men just watched. This man…grabbed a rock and hit me in my face because I wouldn't give him my number." Bashe continued to yell at the crowd of men near her and said, "I want you to be a man and do something. You gonna let a man hit me in my face?"
The next video shows Bashe in the hospital wearing a gown with a large swollen bump on the side of her face. In the video, she continued to say that the crowd of men just watched her get a brick thrown at her, let the man get in a car, and leave. "How is this OK?" she asked.
The videos posted to social media do not show the exact moment of the alleged altercation, and Newsweek cannot independently verify if Bashe was hit by a man with a brick. According to theshaderoom's Instagram caption, the incident occurred in Houston, Texas.
In the final video posted by Bashe and theshaderoom account, Bashe says after 12 hours in the hospital she was getting discharged with a concussion. She added that she cannot chew food for the next week.
Newsweek has reached out to the Houston Police Department via email for comment and has reached out to Bashe via Instagram for comment.
"A woman was hit in the face with a brick by some game-goofy non-FBA dude, and a bunch of other non-FBA dudes just stood around watching. Now there are people trying to be on some 'blame Black men' vibe. This is tether behavior and Foundational Black American men generally dont get down like this at all," film producer Tariq Nasheed posted to X, formerly known as Twitter, to comment about the incident.
Uju Anya, associate professor at Carnegie Mellon University, also commented on X and wrote, "Black men pulling stuff from a Black woman's social media they claim show she didn't 'deserve' protection when a Black man smashed her face with a brick for not giving him her number. Same thing white supremacists do after cops murder Black people to claim they deserved to die."
Author Candice Marie Benbow posted to X on Monday afternoon and wrote, "A woman rejected a man's advances and he hit her in the face with a brick. She was upset because people (men) were there and did nothing. Men searched her socials and are using her clips (she's a feminist) to justify why men shouldn't have intervened. This is truly hell."