UK News
Women's Health Matters: spotlight on birth and early motherhood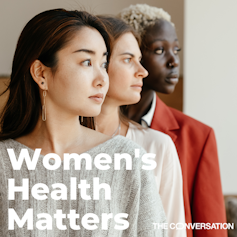 We're about halfway through our Women's Health Matters series now and have covered everything from period stigma to the orgasm gap.
We've also featured some standout pieces like this article on what's it like to be an an egg donor and this one on how biological differences between men and women alter immune responses – and affect women's health.
What makes this series truly special is the dedicated team of female editors behind it. We understand that women's health experiences are unique, often filled with challenges and triumphs.
Drawing from our personal health journeys and struggles, we are here to break down barriers and foster open conversations. Our mission is to empower women and girls with the knowledge they need to take charge of their health.
And as part of this, we put a call out to our readers to ask what questions they have about their health, along with what topics they're curious about and would like us to commission on.
We've received many responses from women around the world with ideas they want us to investigate. Which is why we've put together this mini-series on birth and early motherhood, an area many of our readers felt they wanted more evidence-based information on.
Evidence-based insights
In these articles, we shine a spotlight on the transformative and often difficult journey that is pregnancy, birth and early motherhood, offering valuable insights and resources for women of all ages.
💬 Women still feel like they aren't listened to when they give birth

Every woman's birth experience is unique, but the feeling of not being heard is sadly common. Discover how changes in the healthcare system and communication can empower women during childbirth.
👦 When being a new mum feels overwhelming, here's some expert advice

The transition into motherhood can be both messy and challenging. Get some expert guidance and tips on how to navigate this time along with some pointers on what to look out for in terms of your mental health.
💔 Birth trauma: experiencing it myself revealed how few people understand it

Birth trauma can have a lasting affect on women, yet it remains under-discussed. In this personal account, one woman shares her story, shedding light on the importance of recognising and addressing this issue.
🤰 How to recover from childbirth – an expert guide

Recovery after childbirth is a critical but often overlooked aspect of the postpartum journey. Our expert guide offers essential advice to help women heal and regain their strength.
🤱 Here's why breastfeeding increased during the pandemic

The pandemic brought about many changes, including an uptick in breastfeeding rates. In this article, we explore the factors behind this trend and how it can guide us in supporting breastfeeding mothers worldwide.
---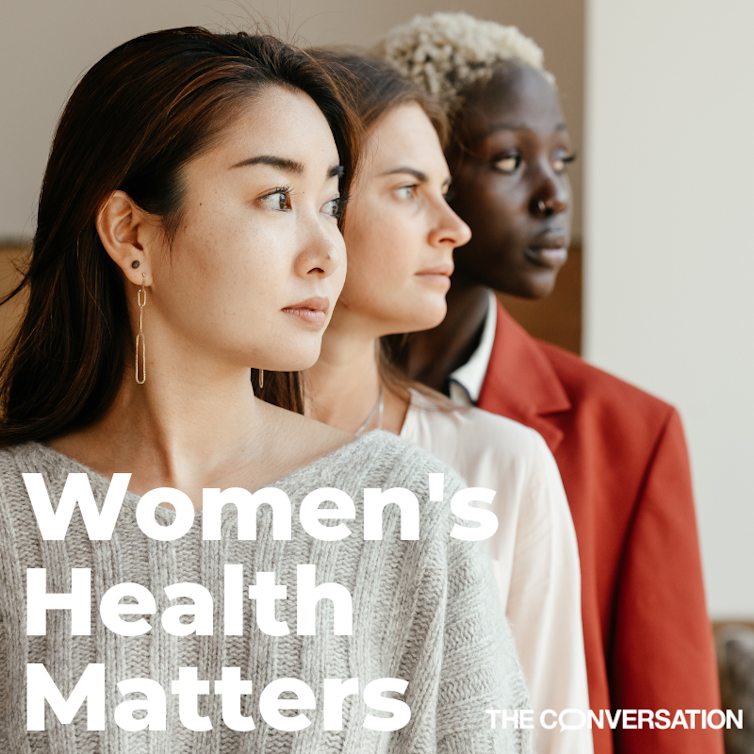 Women's Health Matters is a series about the health and wellbeing of women and girls around the world. From menopause to miscarriage, pleasure to pain the articles in this series will delve into the full spectrum of women's health issues to provide valuable information, insights and resources for women of all ages.
You may be interested in:
Five old contraception methods that show why the pill was a medical breakthrough

How tracking menopause symptoms can give women more control over their health
Science experiments traditionally only used male mice – here's why that's a problem for women's health
---
More new stories from Women's Health Matters
Here's a look at some more of the recent articles we've published:
Women are less happy than men – four things you can do about it

Delve into the psychological factors that influence women's happiness and discover actionable steps to improve your wellbeing.
Women's sexual desire often goes undiscussed – yet it's a common concern

Explore the often-taboo topic of women's sexual desire and the importance of open conversations on sex and pleasure.
Vulval health conditions: it's time to shatter the silence

One in five women with a vulval disorder have considered suicide or self-harm. We explore why so little is known about these often life-limiting conditions.
Five ways to take control of your cycle and improve your sports performance
Learn how menstrual cycle awareness can help you enhance your athletic performance.
E-Book coming soon
Our series e-book is just around the corner. This guide will be a compilation of the best insights, stories and expert advice from this series. A comprehensive resource right at your fingertips, whenever you need it.
Thanks for reading!